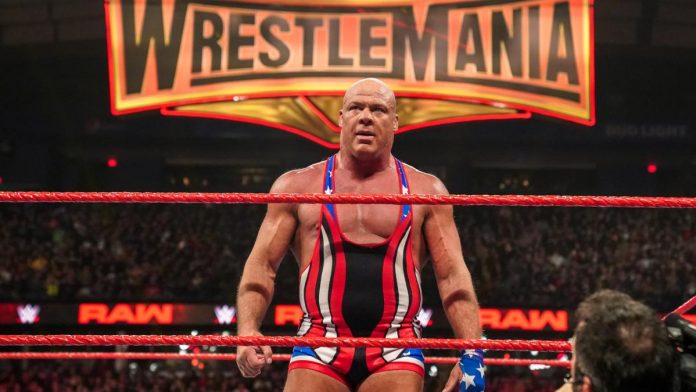 Kurt Angle was lucky enough to have a long in-ring career, and for many years he was one of the top stars in the world of professional wrestling.
But time caught up to Angle and earlier this year he wrestled Baron Corbin in his retirement match at WrestleMania 35.
Angle recently participated in a Q&A session on his Facebook page, and when one fan asked about his retirement he explained his reasons for hanging up his boots.
"I knew I was ready to retire because I felt my body moving slower and I had a lot of joint pain. I was ok until I turned 48. Because I was GM of Raw, I was less active in the past 2 years. That inactivity caught up with me. I started getting arthritis throughout my body. It was quite sad. I was invincible for so many years. It was tough to deal with. But I'm ok with it now."
Angle was also asked if The Undertaker is "really that scary" and he praised the Phenom for being a locker room leader.
"I love Taker, but there's a certain aura about him. His demeanor demands respect, almost like a father figure. He was our leader. We ALL had so much respect for him. The Deadman was honest and straight forward. He will always be the leader, and every wrestler respected his decisions."
Did you enjoy Kurt Angle's retirement match? Sound off in the comments below.