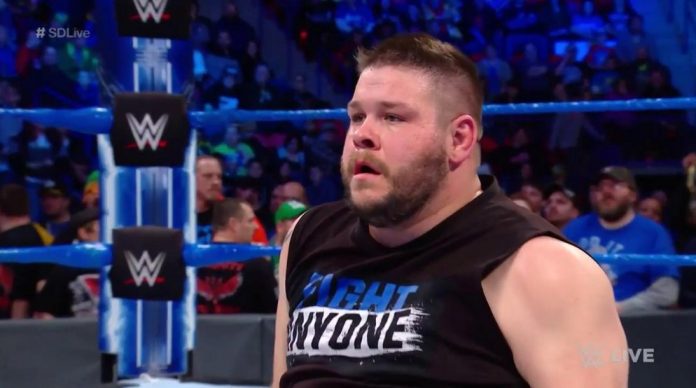 Kevin Owens has had a lot of success throughout his run with WWE. He's managed to capture the NXT Championship, Intercontinental Championship, United States Championship and Universal Championship, but his WWE run came to an end after he and Sami Zayn lost to Shane McMahon and Daniel Bryan at WrestleMania.
The following night on Raw, Kurt Angle booked Sami Zayn and Kevin Owens in a match against each other with the stipulation being that the winner would join the Raw roster, but the match ended in a draw after both men failed to get their feet before the referee counted to 10.
As far as their current storyline is concerned, Zayn and Owens are unemployed at the moment, and this doesn't seem to be sitting well with Owens.
Owens recently changed his Twitter handle to @FightSteenFight, and even though Kevin is known for his funny interactions with fans on social media, there has been no activity on his Twitter page.
Kevin Steen shirts have also made a triumphant return on Pro Wrestling Tees, but the store is noting that they will only be available for a limited time.
Fans have been asking for Kevin Steen merch to make a comeback for 2 years! Make it worth it, because it's only for a very limited time!!!! https://t.co/Sco2XEf25J. RT for us! pic.twitter.com/cgoUS511x5

— OneHourTees (@OneHourTees) April 12, 2018
After Sami Zayn and Kevin Owens were fired on TV, El Generico merchandise also returned to Pro Wrestling Tees and it was reported that WWE is allowing Zayn to sell the merch for a limited time so he can make money while he's off TV and live events.
It looks like Zayn, Owens and WWE are going all out to sell this storyline, so it will be interesting to see how they eventually get their jobs back.