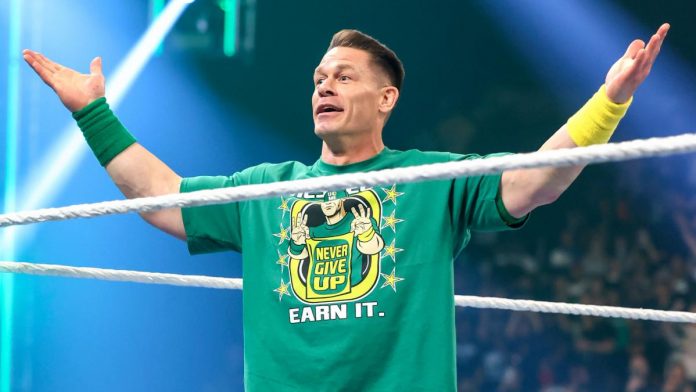 Professional wrestling isn't for the weak as injuries do unfortunately happen from time to time. Nobody knows that better than former WWE star Gene Snitsky as he recently explained that CM Punk broke his nose, but later apologized.
It seems that CM Punk isn't the only wrestler who went out of their way to make things right with Snitsky as he recently explained on the Cheap Heat Podcast that John Cena hooked him up with a pair of Under Armour sneakers after breaking his rib.
"It doesn't matter who he wrestles or what the scenario is or what the storyline is, he not only tries to make himself look good, but he'll go above and beyond to make you or whoever he's wrestling look good. I only have one complaint with John. He broke my rib one time. I often have people at the shop, 'Hey, how was Cena?' And I'll be like, 'Well, other than breaking my rib, he's pretty awesome.'"
"He made up for it [the injury], though, because he hooked me up with a pair of Under Armour sneakers back when he had his Under Armour contract, so I can't say nothing bad about the guy," Snitsky continued. "I still have them too. I still wear them once in a while."
John Cena will be returning to the ring soon as he's currently set to challenge Austin Theory for the United States Championship at WrestleMania 39 next month. Stay tuned for more updates as they become available.
H/T Sportskeeda