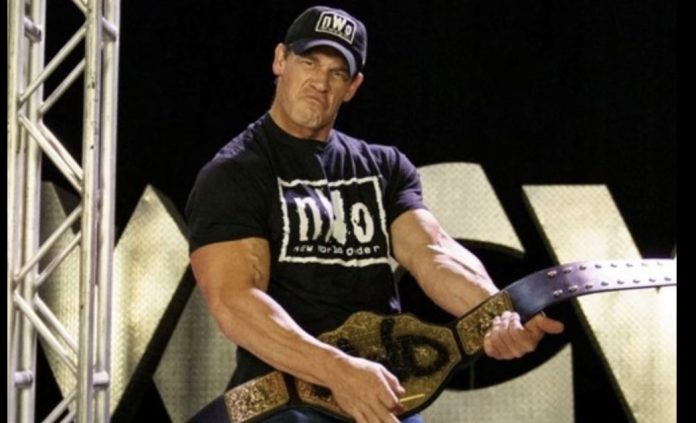 WrestleMania 36 was one of the most unique WrestleManias of all time as WWE had to make some major adjustments to the show due to the COVID-19 pandemic. The show featured two cinematic style matches one of which was the Firefly Funhouse match which saw John Cena face off against The Fiend.
The match dove into the psyche of John Cena as Bray Wyatt played mind games while making Cena revisit all of the phases of his career. The match was unique to say the least and during a live taping of the Happy Sad Confused podcast Cena explained that the match was actually his brainchild.
"I did a unique piece of programming called the Firefly Funhouse match, which was a giant exercise in vulnerability. I worked my a** off on that thing, and I thank everyone who was involved because no one does it alone, but it was kind of my brainchild and my creation. You want to talk about looking in the mirror, that was kind of a public look in the mirror. I'm glad we did it, and man, I'm glad it worked. I didn't think anybody would get it, and they kind of it for me because of the pandemic happened, and the events were weird. But I'm really glad that people understood it, and there's a lot of Easter eggs in there, too. If you don't know, you can go back and watch it. I got to be in the NWO."
Ultimately Cena was defeated by The Fiend at WrestleMania 36, and he didn't wrestle again on the Grandest Stage of Them All until last month when he was defeated by Austin Theory at WrestleMania 39. What was your reaction the first time you saw the Firefly Funhouse match? Sound off in the comments below.
H/T Fightful