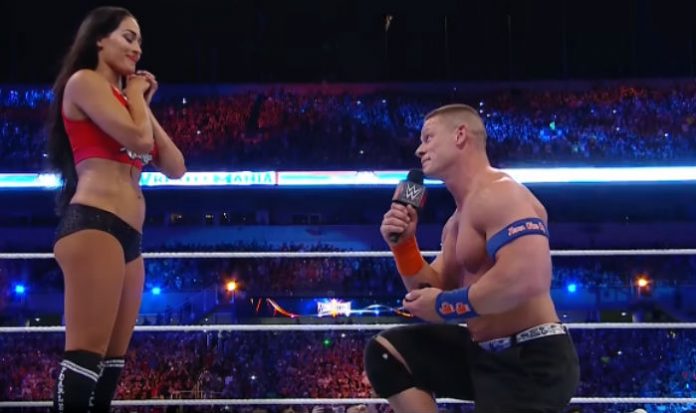 A few weeks ago, John Cena and Nikki Bella announced to the world that they had called off their engagement, and their wedding which was scheduled to take place earlier this month never happened.
In the weeks that followed the announcement, John Cena professed his love for Nikki Bella, and even went as far as to say that he wanted to be the father of her children.
Now USMagazine.com is reporting that John Cena and Nikki Bella are back together, and that their split has only brought them closer.
"Nikki called off the wedding earlier this month so she could have more time to make a decision with what she wanted in life," an insider close told US. "Calling off the wedding was the right decision at the moment and their relationship only grew from it. It didn't mean that any love was lost, or that they lost any feelings for one another, but they both have realized that they love each other and want to be with one another."
The new season of Total Bellas recently premiered on E!, and fans have been watching Nikki and Cena's relationship play out on the show.
The June 3rd episode will feature footage of Nikki Bella calling off the wedding.