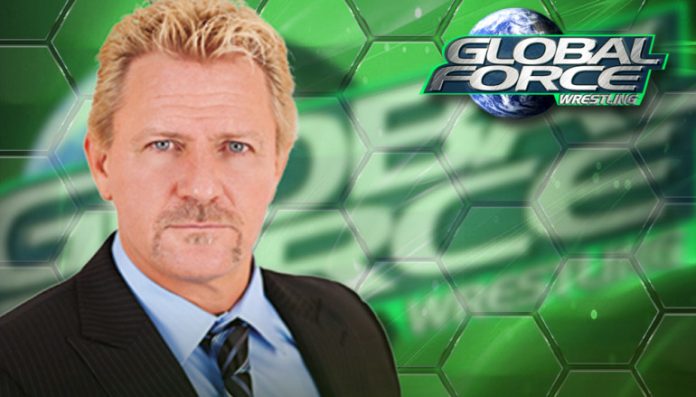 A few months ago Jeff Jarrett took an indefinite hiatus from Global Force Wrestling, and Impact recently announced that they had ended their business relationship with Jeff Jarrett and Global Force Entertainment. Following Jeff's hiatus there were rumors that he was acting peculiar and his behavior led to his departure, and he was recently involved in another incident which raised some eyebrows.
Over the weekend Jarrett traveled to Canada to perform at a Real Canadian Wrestling event, and he reportedly passed out after drinking backstage, but later woke up and wrestled a match.
When Jeff Jarrett's music hit he didn't come out, and his opponent got on the mic and said that he was drunk. Eventually Jarrett made his way to the ring, but his match was said to have been so bad that 20 to 30 fans left before it was over.
Jarrett later denied accusations made by the promoter claiming that he was drinking at the event when Pro Wrestling Sheet reached out to him for comment, and he called the promoter an "amateur."
However, denial or no denial it seems that Jeff Jarrett is trying to get the help he needs as he recently checked into rehab.
The Wrestling Observer Newsletter reports that Jeff Jarrett checked into a WWE sponsored rehab on 10/25, and according to the report Karen Jarrett worked with WWE officials to set it up.
WWE sponsored rehab programs have helped to change the lives of former WWE Superstars for the better, so hopefully Jeff will be able to get the help he needs.