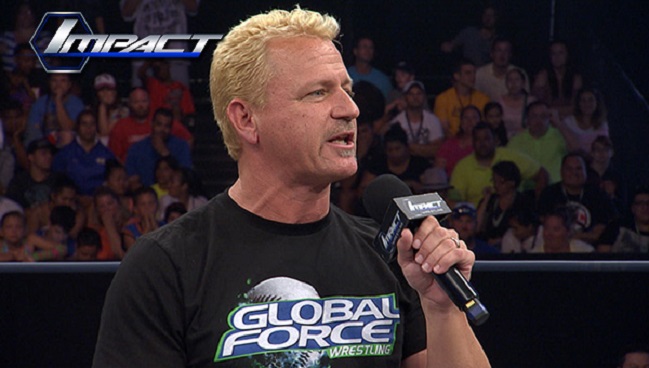 A few months ago it was announced that Jeff Jarrett would be taking an indefinite hiatus from Impact Wrestling, which was known as Global Force Wrestling at the time. Impact has gone back to being Impact, and the company announced this week that they have officially terminated their business relationship with Jeff Jarrett.
Wrestlezone recently reached out to Jeff Jarrett and asked him to comment on the situation and Jarrett responded by saying, "Anthem is out of money."
Impact Wrestling denied Jeff Jarrett's claim by responding with the following: "That statement is inaccurate. Anthem and IMPACT Wrestling are looking forward to a successful 6-day tour in Ottawa, Nov. 5-10, and much more."
Jarrett of course isn't the first person to claim that Anthem is out of money, as Sports Illustrated claimed a few months ago that the company is "hemorrhaging money" and that they want to get out of the wrestling business. Anthem released their own statement shooting down the claims.
Despite the setbacks that Jarrett is currently facing in his wrestling career, he doesn't seem to have any plans to leave the business.
"I've spent 31 years in the wrestling business," Jarrett told The Tennessean. "I'm not getting out of the wrestling business."