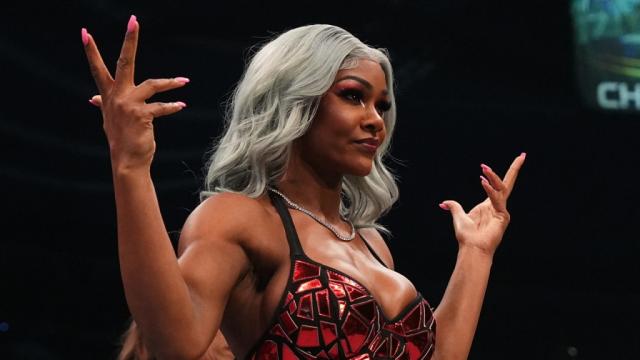 After weeks of rumors WWE confirmed on Tuesday that Jade Cargill has officially signed a multi-year deal with the company. Cargill has reported to the WWE Performance Center and she's already teased that she knows which brand she will be debuting on.
Jade Cargill recently spoke to ESPN's Marc Raimondi about making the jump to WWE and during the interview she was asked about potential opponents she wants to face. While talking about the possibility of facing Bianca Belair, Jade Cargill indicated that she wants the match to happen as she thinks it could be a WrestleMania main event.
"It's definitely a WrestleMania Main Event. That's something that will have people glued to television screens, that's something that'll have people buying out stadiums. That's a dream match and I think people will show up and show out for that match."
Do you think Bianca Belair vs. Jade Cargill could be a WrestleMania main event? Sound off in the comments below.
H/T SEScoops.com