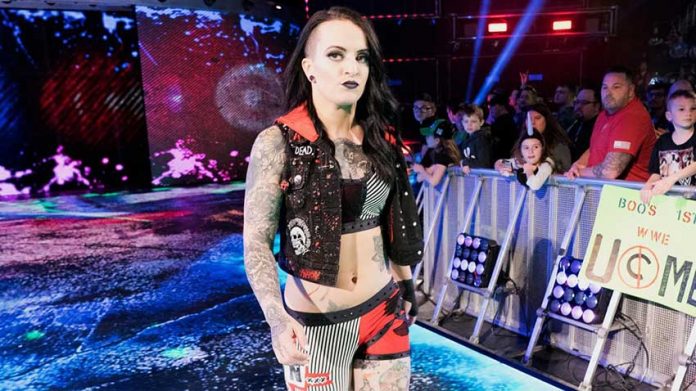 On Monday WWE announced that Ruby Riott wouldn't be appearing on Raw, and that she had been pulled from in-ring competition due to injury.
WWE has since posted an update saying that an MRI confirmed Riott sprained her MCL in her left knee.
There's currently no word on how long Ruby Riott will be out of action.
As noted, Ruby didn't appear on this week's episode of Raw, but she did show support for her fellow Riott Squad members when she posted the following:
With or with out me.
The #RiottSquad are the most dangerous women in this division. @YaOnlyLivvOnce proved that tonight.
And @sarahloganwwe said it best.@WWEEmberMoon…
You messed up,
because NO ONE CAN QUIET THE RIOTT! pic.twitter.com/jHYoNZO7GM

— Ruby Riott (@RubyRiottWWE) July 3, 2018
Johnny Gargano recently appeared on E&C's Pod of Awesomeness and noted that he met Edge for the first time in 2015, but apparently that wasn't true.
Gargano found an old photo from 2004 which shows he actually met Edge at a meet and greet and he was nice enough to share the awesome photo with the rest of us.
Hey @EdgeRatedR,

Remember on the @EandCPod when I said that the first time we met was backstage at an indy show in 2015?..

A trip to my Mom's house jogged my memory. That totally wasn't the first time we met..

This was 2004! 😳 pic.twitter.com/SmjNNJ7KuW

— Johnny Gargano (@JohnnyGargano) July 3, 2018