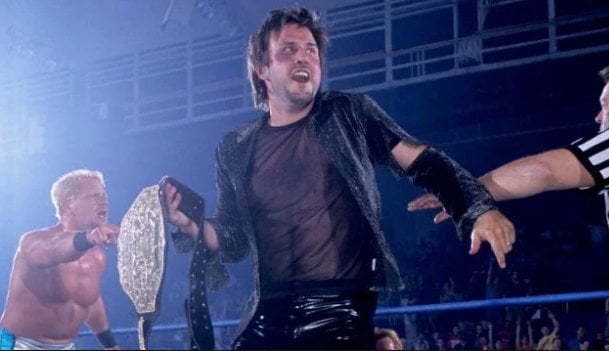 David Arquette has been training hard as of late and getting back into the wrestling business in his quest for redemption. He's been saying that he wants wrestling fans to put a little respect on his name, and the former WCW World Heavyweight Champion recently showed some respect to one of SmackDown's finest when he posted a picture of himself with a James Ellsworth action figure.
James Ellsworth and David Arquette look like they would make one hell of a tag team if I do say so myself.
WWE Hall of Famer Ricky Steamboat underwent hip surgery this week, and it appears that surgery went well.
Steamboat recently took to say that he was walking 4 hours after the operation, and he's in no pain.
Got up and walked down the hall about 4 hours after surgery with zero pain. Thx for all the love and prayers sent my way….prayer works! pic.twitter.com/bviPd2qx5Q

— Ricky 'The Dragon' Steamboat (@real_steamboat) July 3, 2018