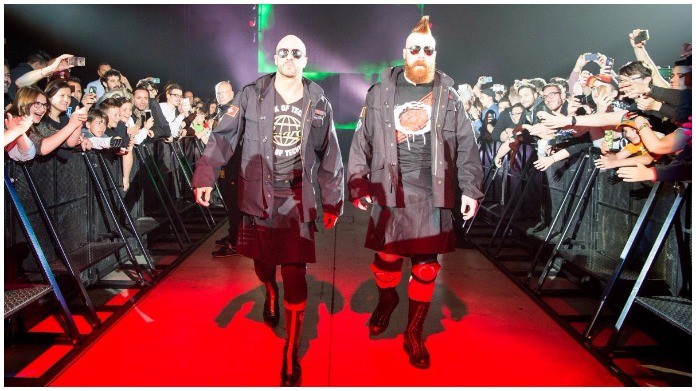 Cesaro and Sheamus have had an extremely successful run as a tag team. Historically, the pair will go down in WWE history as the ones to dethrone The New Day. More recently, their huge win over The Hardy Boyz at Extreme Rules let them reclaim the Raw Tag Team Titles.
Related: Sheamus Wants A Shot At Another WWE Title Belt
Their heel run and new title reign have put them back on top of Raw's tag team division, but their reign on as champions may not last for long. It's being reported by IWNerd that Sheamus is expected to take some time off to film a movie called, "The Buddy Games."
Josh Duhamel revealed his role in the film during his appearance on Raw this week, and it's being reported that The Celtic Warrior will be filming the movie in August. Because of that, it's likely Cesaro and Sheamus will drop the Raw Tag Team Titles sooner than expected.
The Hardy Boyz are likely to reclaim the titles from them soon. The more interesting angle is what happens to Cesaro while Sheamus is away. WWE officials could use this opportunity to split up their tag team and the WWE fans would love to see a singles push for Cesaro.