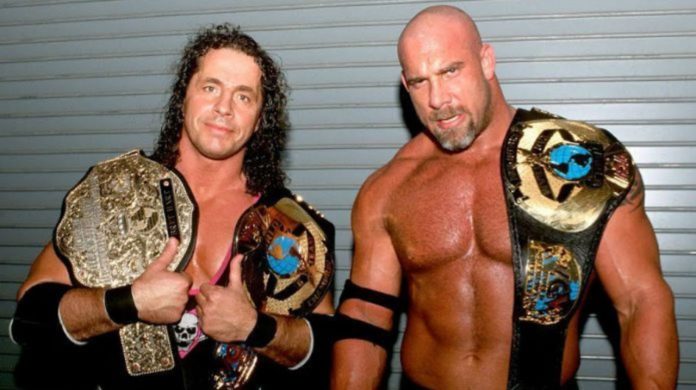 During their time with WCW Goldberg and Bret Hart feuded, and an infamous kick to the head from Goldberg to Hart cut Hart's career short.
Bret hasn't been shy about sharing his thoughts on the kick, and he recently criticized WWE for inducting Goldberg into the WWE Hall of Fame.
Goldberg opened up about his experience working with Bret Hart while speaking with Inside The Ropes, and he said that it was a pleasure to work with him.
"Yeah man. Bret 'The Hitman' Hart. His name and moniker speak for themselves. A staple in the business. The lineage is unparalleled. It was an honor and a privilege [to work with him], and I very much looked up to him and listened to everything he said."
The former Universal Champion went on to say that he will forever be remorseful in regards to the infamous kick that impacted Bret Hart's career.
"You know what happened happened. There have been things that have been said on the internet by Bret or by other people that I was malicious or he should not have been in the ring with me, and I'm really sorry man, but if I really wanted to hurt the guy, he wouldn't have gotten up. No joke. But accidents happen and he was an idol of mine, still is, and that's one thing I forever be remorseful for is the misplaced kick. There are a couple things in my career that I wished I could have changed. That was one of them. The length that I had an angle with him and my 'inability to be professional enough' to pull the kick, but it meant very much to me to be believable."
H/T Wrestling Inc.