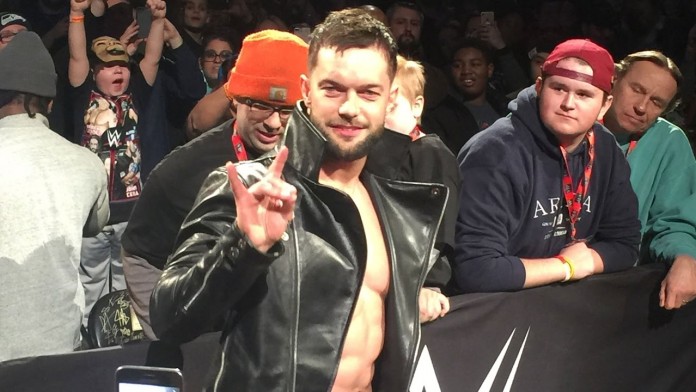 Finn Balor is the first ever WWE Universal Champion, and he won the belt last year when he faced Seth Rollins at SummerSlam. This year Finn Balor won't be fighting for a title at SummerSlam, but he will be facing off against the Eater of Worlds, Bray Wyatt.
Bray Wyatt is unlike anyone Finn Balor has ever faced, and during a recent interview with the Orlando Sentinel, Balor explained that he's looking forward to adapting his style to work with Bray at SummerSlam.
"Bray is an interesting cat," Balor said. "I've admired him for a long time. I think he's one of the most underrated talents we have in the ring and on the mic, if you can ever get the mic off of him. He's a huge man – it'll be hard to get a hold on him when I can't get my arms around him – but I look forward to adapting my style for him. I'm a big fan of seeing smaller guys vs. big men."
Balor has been in the business for a long time now, and when he first broke into wrestling his goal was to be the best technical wrestler on the planet, but the WWE Raw star explained that he's now more focused on the performance aspect of wrestling.
"When I first broke in, I wanted to be the best technical wrestler on the planet. That was what I enjoyed, being in the ring in the moment and being the best athlete. When I was about 12 years in, something clicked and I realized there was more to it than that, the performance side of it. We all grow and change as people; that was just when my goals shifted and my career changed. That's where I am now as a performer," Balor said. "One day, it may shift again and I'll be doing backflips all the time like [fellow wrestlers] Ricochet or Neville, but this is where I am now."
It's safe to say that Finn has mastered the art of showmanship when it comes to entrances, and if you want to check out some the best entrances from Finn's wrestling career we've compiled a pretty epic list which can be seen here.