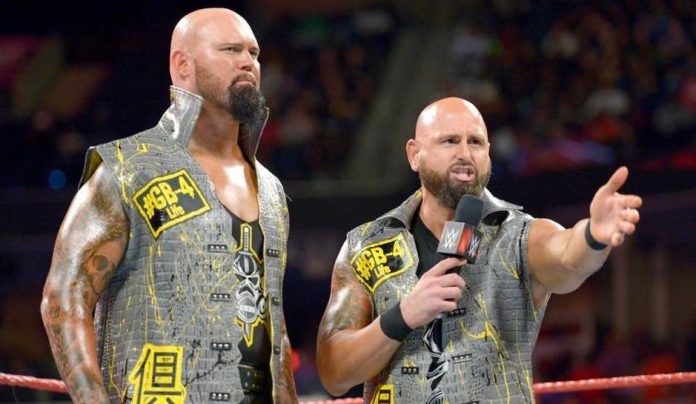 Karl Anderson and Luke Gallows became quite popular during their time in Japan as members of The Bullet Club. Their popularity caught the attention of WWE officials, and last year they made the jump from NJPW to WWE.
Fans had high hopes for their run as a tag team with WWE, and even though they are former Raw Tag Team Champions, it seems that they get lost in the shuffle more often than not.
Last week on Raw, Anderson and Gallows lost a Halloween themed street fight to Heath Slater and Rhyno, and some fans saw it as a low point for their WWE run.
Anderson recently took to Twitter to hype up a WWE live event in Cardiff, and one fan decided to respond to the tweet by calling him a sell out.
smh.. get out your contract and back to Japan pronto you sell out pic.twitter.com/KyZv8NwxUF

— Killer B (@SmoothKiller15) November 5, 2017
Karl Anderson then asked the fan to define "sell out" and he brought up the fact that he's been entertaining thousands of fans overseas. Oh yeah, and he also called the fan a nerd.
Define "sell out"…..
Just entertained thousands of fans all over Europe and Tuesday get to go home to my family..
I win, #NEEEERD https://t.co/oBWWtFItje

— Karl Anderson (@KarlAndersonWWE) November 5, 2017
Regardless of how they're booked, Anderson and Gallows seem to be pretty happy with WWE and tonight they'll be doing their best to entertain fans in Manchester.
#WWERaw from Manchester, England 🇬🇧 tonight….
Manchester seems to be a very #BrotherlyTown

— Karl Anderson (@KarlAndersonWWE) November 6, 2017