Ted DiBiase is about to give moviegoers and professional wrestling fans an intimate glimpse inside of his life this Tuesday in theaters nationwide.
'The Million Dollar Man' is set to premiere his new documentary, "The Price of Fame," which showcases his storied career, personal struggles and ultimately, redemption for a man who loves his family.
While the 2010 WWE Hall of Fame headliner has been open in the past with the mistakes he made along the way, "The Price of Fame" offers moviegoers a fresh, inside perspective of one of the most famous heels in the 1980s.
"The reality is that I've told my story for almost 17 years. As a minister, I've spoken at churches, rehab centers, and prisons. My first book that I wrote was entitled, 'Every Man Has His Price,' which tells this basic story," explained DiBiase in an exclusive interview with Still Real To Us.
'The Million Dollar Man' continued, "As far as it coming out in a documentary format, it happened organically. I met Pete and he interviewed me for a shoot interview, which was about real life–not storylines." DiBiase was talking about Peter Ferriero, the director behind "The Price of Fame."
DiBiase's deep connection to his faith showed throughout the course of the conversation. "When I start talking about my real life, I'm going to start telling people what God has done for my life," he nodded.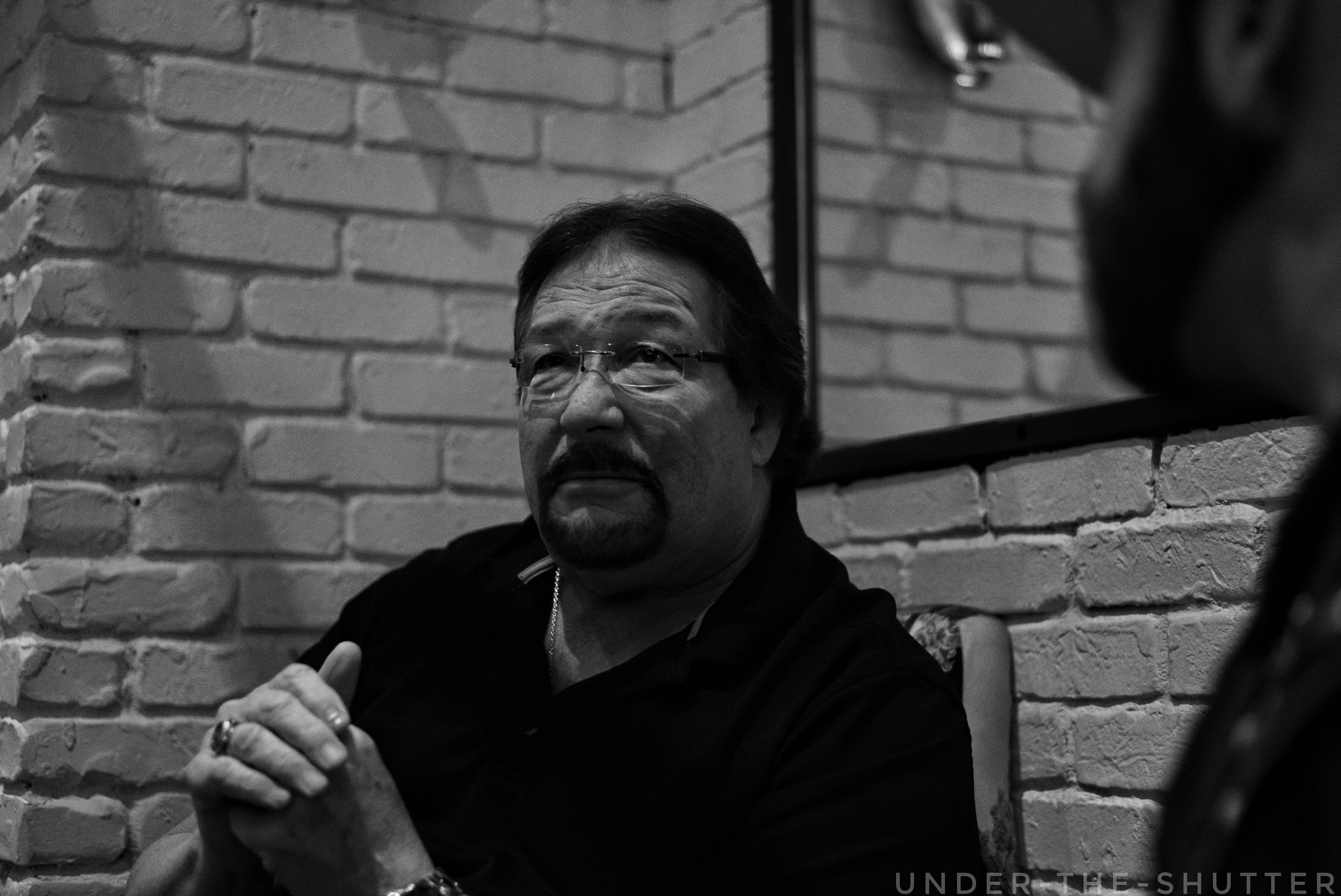 His dedication to God struck a chord with Ferriero, who took a keen and special interest in DiBiase's journey. 'The Million Dollar Man' told Still Real To Us, "My story resonated with Pete. His dad is a minister. When I would come back to the New York area to speak in a church, Pete would return again and again. For his regular job, he does wedding photography and video. Pete came to me one day and said, 'Ted, I would really like to tell your story on film as a documentary.'"
DiBiase eagerly agreed to take part in the project. "I said, 'Okay, let's do it.' Well…I had no idea and I don't think even Pete envisioned what would happen next. When I tell my story, I talk about when my father died and I had to go back to Arizona to this little town where my grandparents lived. I would go to the cemetery where he was buried and I prayed," remembered DiBiase.
The emotionally charged minister told Still Real To Us that his visit for "The Price of Fame" would quickly turn into a family affair. "I said, 'I want to go to Willcox and shoot some stuff in Willcox. I want you to take me there.' So my son, Ted Jr., comes along too. Now…he had never been there. He had heard about it but never saw it with his own eyes. It takes all of ten minutes to see Willcox," DiBiase laughed.
"He goes, 'Dad, what did you do here?' I went, 'Exactly.' My father was my hero. I wanted to be just like him. He died when I was 15 and I had to go back to where my grandparents lived. I watched my mother sink into alcoholism," recalled 'The Million Dollar Man.' He continued, "The thing that carried me and had inspired me was my dad. Not only was my dad a pro wrestler, but he had been an amateur wrestler. He had a storied career in Nebraska. He never talked about it. Everyone else told me about it."
'The Million Dollar Man' continued to speak openly to Still Real To Us about his adoptive father, the famous "Iron" Mike DiBiase. "The things he did tell me though, oh man. He said, 'Ted, don't follow the crowd. Don't do what everyone else is doing. That's easy. Be a leader, not a follower. Be the head, not the tail,'" said the star of "The Price of Fame." He then smiled, "He also said, 'If you work hard, you can be anything you want to be. You'll only get out of life what you invest.' If you don't have a sweat equality in it–it's like, if somebody just gave you something, you're not going to take care of that, whatever it might be, as well as something that you actually worked for."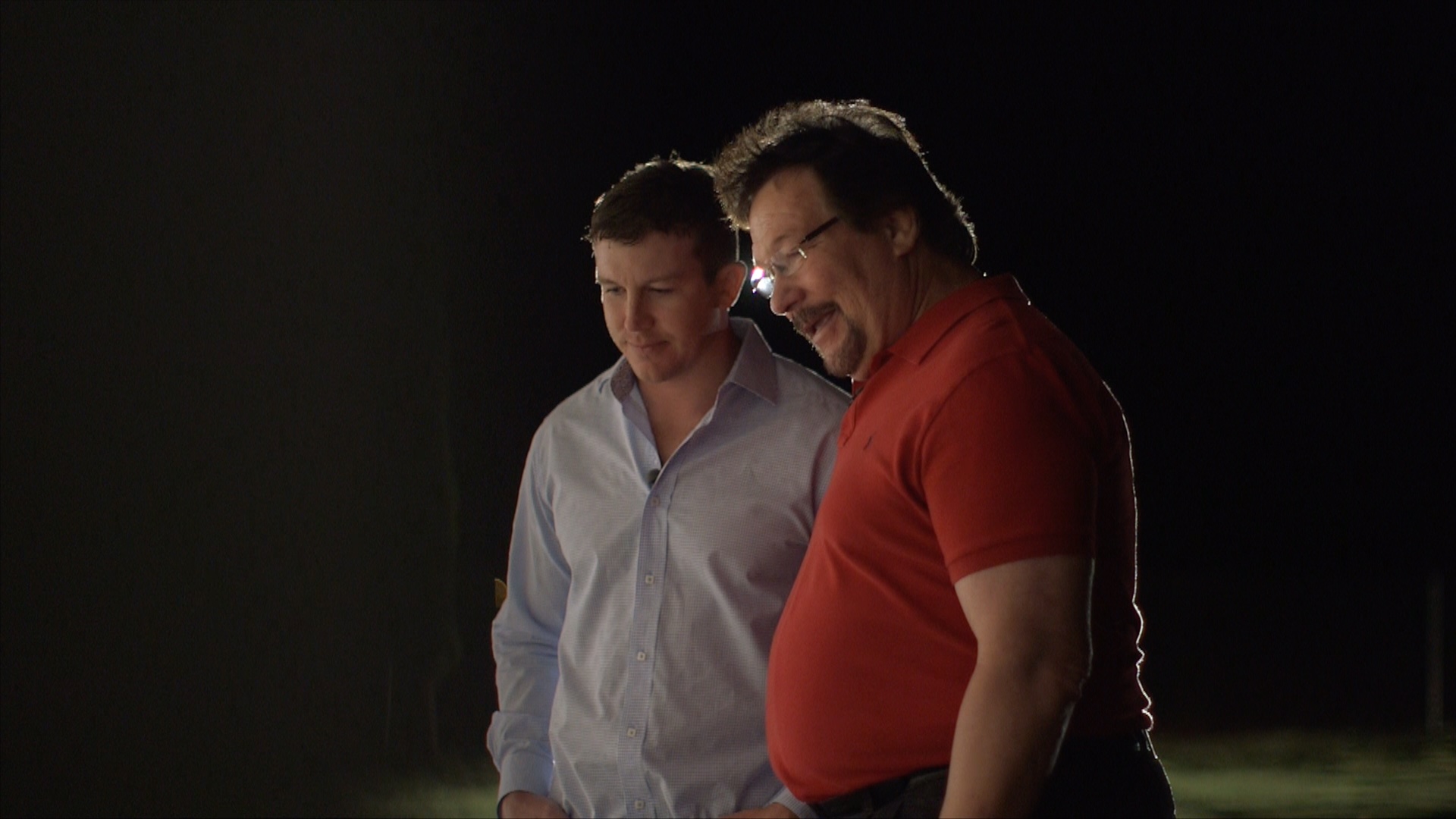 The wise words from his father stayed with DiBiase throughout the course of his young adulthood. "I never forgot that. So, I ended up sticking to my convictions in a little town where there wasn't anything to do on the weekends except to get drunk and party. I didn't do any of those things," said the proud WWE Hall of Famer.
Focused, the resilient DiBiase was determined to make a name for himself. "I chased my dream and graduated from high school. I got a scholarship and played football in college. Then, I went into wrestling and continued with those same mottos. I started to rise in stature in the wrestling business. I went to the WWF and became 'The Million Dollar Man.' I thought I couldn't get any higher," DiBiase said. He sighed, "With that, I named my story 'The Price of Fame' because people look at us, whether it is a wrestler or football player, and know you…or think that they know you. You're out there in front of twenty thousand or thirty thousand people and everyone knows your name. They are screaming and hollering, and you think, 'Wow, that's great!"
"But, what they don't see? They don't see when you leave and come back into a hotel after dinner and you are staring at four walls and a television in your room. Then you do that the next night. Then the next night and the night after that," explained DiBiase.
DiBiase paused before taking a deep breath. "That can become a very lonely place. Then, you start going to the bar and get yourself a beer. Then, that beer turns into two or three more. Down the slippery slope you go," DiBiase told Still Real To Us.
The tough lifestyle of being a professional wrestler started to take its toll on the top villain for the then World Wrestling Federation. "You start filling the void. There was never any question for the love that I had for my wife and children. The problem was that all of the sudden, I was this star, 'The Million Dollar Man.' I got all full of myself. It was ego overdrive," frowned DiBiase. His actions on the road would eventually be discovered by DiBiase's longtime partner and wife, Melanie.
After competing in a Tag Team Championship match at the Hoosier Dome with Irwin R. Schyster, DiBiase's life would drastically change forever. "It all came crashing down when I called home the day after WrestleMania VIII. My wife confronted me about adultery. I went, 'I don't want to talk about it over the phone. I'll be on the next plane home.' She responded, 'No, you won't. You don't live here anymore.' Click," said 'The Million Dollar Man' as he grasped his hands.
DiBiase continued to tell Still Real To Us, "I mean, the realization was that in a fraction of a second, I had been willing to put at risk, the love and devotion of a committed wife as well as the stability and peace of mind of my own kids. All for an ego trip."
It was the the most crushing moment in DiBiase's marriage. "I looked at myself and said, 'How could I be so selfish?' It was the most gut-wrenching day in my life. Just talking about it right now, I shudder," he stated.
'The Million Dollar Man' was forced to take a hard, cold look in the mirror. He realized that he made a mistake that could have cost him the people that he cared for the most. "The Price of Fame" star said, "I told myself, 'I don't ever want to feel like this again.' Then I thought about my dad. I went, 'Oh my Gosh. He would be so disappointed in me.' I determined that I was going to turn it around. I honestly thought I would lose it all. That I would lose my family. I even said, 'That's what I deserve.'"
Even though DiBiase expected the worst possible outcome, he was granted a second chance. "Incredibly, my wife saw how broken I was. She believed that I was sorry," DiBiase told Still Real To Us. He continued, "She said, 'I believe that you really are sorry. The boys hold you on a pedestal so I don't want to destroy that. You're a good dad. Until they are old enough to understand this, they don't know anything. With that said, I've forgiven you Ted but I just don't know if I am strong enough to do this.'"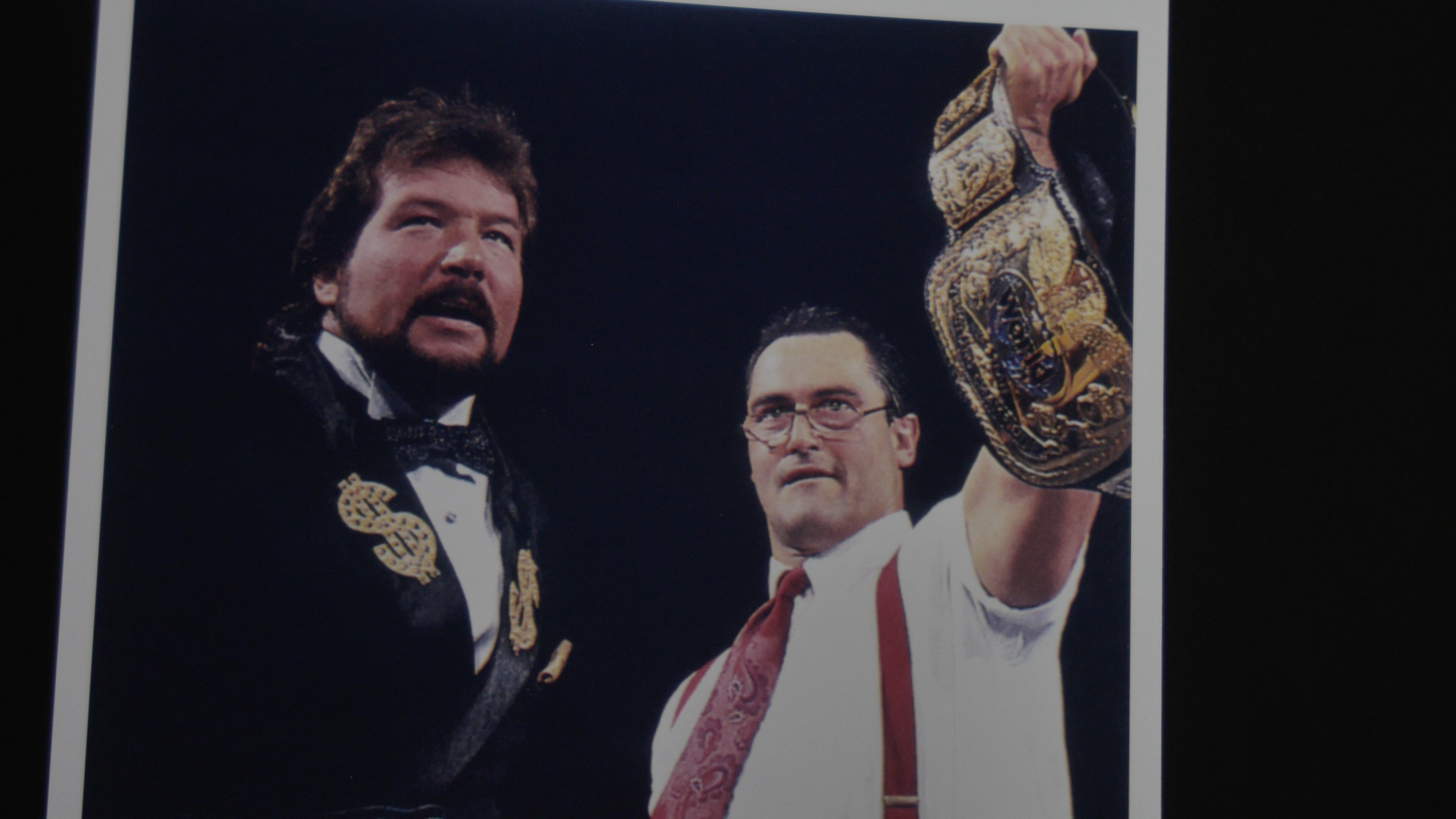 DiBiase explained that his wife listened to a voice in her heart that was telling her to forgive him. She believed it was a message from God. "She said, 'I'm going to try. I might not make it. All I will tell you is that I am going to try but I'm not doing it for you. I'm doing it because I think it's the right thing to do. I serve a God of restoration–not divorce,'" recalled "The Price of Fame" star.
His wife's response took the former Million Dollar Champion by complete surprise. "I was really shocked and pretty much overwhelmed that she would even consider trying. I took the ball and ran with it. Now, the next two years were about a man trying to redeem himself," stated DiBiase. He continued, "As my wife started to see that the priorities in my life truly changed, because when this happened, I thought, 'This has been all about Ted. This has been all about my career.' Now, my God is number one, my family is number two, and my job is number three."
"I started living that and putting the needs of my family, as well as other people, ahead of my own instead of being so selfish. That's when things started to change," declared DiBiase.
"The Price of Fame" subject said that these days, his bond with his family is stronger than ever. He detailed, "Today, I can't even tell ya. Melanie and I are closer than we have ever been. She's absolutely and unconditionally my very best friend. The relationship that I have with my children is unbelievable."
'The Million Dollar Man' then told Still Real To Us that "The Price of Fame" opened the door to be completely honest with his children. "The boys never heard about any of it until they actually saw me speak at church. I said to my wife, 'If they need to know anything more, they will come and ask.' They never really came and asked until we decided to do this documentary," he stated.
"My oldest son, Michael, is in Texas. He's in a rehab program and is doing great. He wasn't around when the documentary came up. Ted Jr. and Brett are both married and have wonderful children. Now, my two sons have wives and their own children," said DiBiase.
His sons asked a hard-hitting question during the filming of "The Price of Fame." 'The Million Dollar Man' said, "They look at their own kids and realize how much they love them and love their wives. They would ask me, 'Dad, how could you do that?' The documentary is very raw. It's hard to explain it. I look at that person and I don't recognize him." When asked what that meant, DiBiase said, "Shawn Michaels said it pretty well, 'We don't even identify who we were before because it's so foreign to us now.' It's almost like you are two different people living a double life. You're this one person at home and this other person on the road."
The conversation brought back painful memories for the changed man. "We came into those things because we were lonely and by ourselves. There aren't any real excuses but those are the excuses that you give. You lie to yourself because the one that you hurt the most is yourself," DiBiase stated.
He elaborated on his past mistakes. DiBiase continued, "You tell yourself, 'What they won't know won't ever hurt them.' I was never in love with anyone else. It was purely for pleasure and having a good time. It's gross. It's ugly. That's who I was. Sometimes, it's hard to face you you were. I realized just how selfish I was and how disappointed my father would have been. It was life-changing."
"I went back to the values I was raised on. I went back to the faith that I had abandoned. I never envisioned that it would lead me to becoming a minister, but that's another story that I can tell for another day," smiled the triumphant DiBiase.
The wrestler's story wasn't one that could be told quickly. DiBiase explained to Still Real To Us that the filming of "The Price of Fame" took place over an extended period of time. "The documentary was a three year process. Ted Jr. went and wrestled. He did a movie. He knew some people. When this project was completed, he sent it to the same people who marketed faith-based movies. They said they would get back to us after Christmas," said 'The Million Dollar Man.' He quickly followed up, "This was a year ago. They got back to us the next day. They said, 'Wow. This is really good. We want to help you get this out.' So the process started then."
"To know that we are going to do it with Fathom Events and this is going to be seen in close to 700 theaters across the country is just mind blowing," said the ecstatic "Price of Fame" star.
'The Million Dollar Man' is confident that fans can take away a lesson after watching "The Price of Fame" and apply it to their own lives. He told Still Real To Us, "That's what I want. That's why we are doing this. Even if you are not a person of faith, I think that you can walk away from this asking yourself, 'What's really important in life?'" DiBiase decided to answer his question with another question. He asked, "It's okay to be the best you can be but at the end of the day, regardless of how much money or prestige you have–how big your house or bank account is, if you don't have someone to share that with…If you don't have honesty or integrity in your life, what do you have?"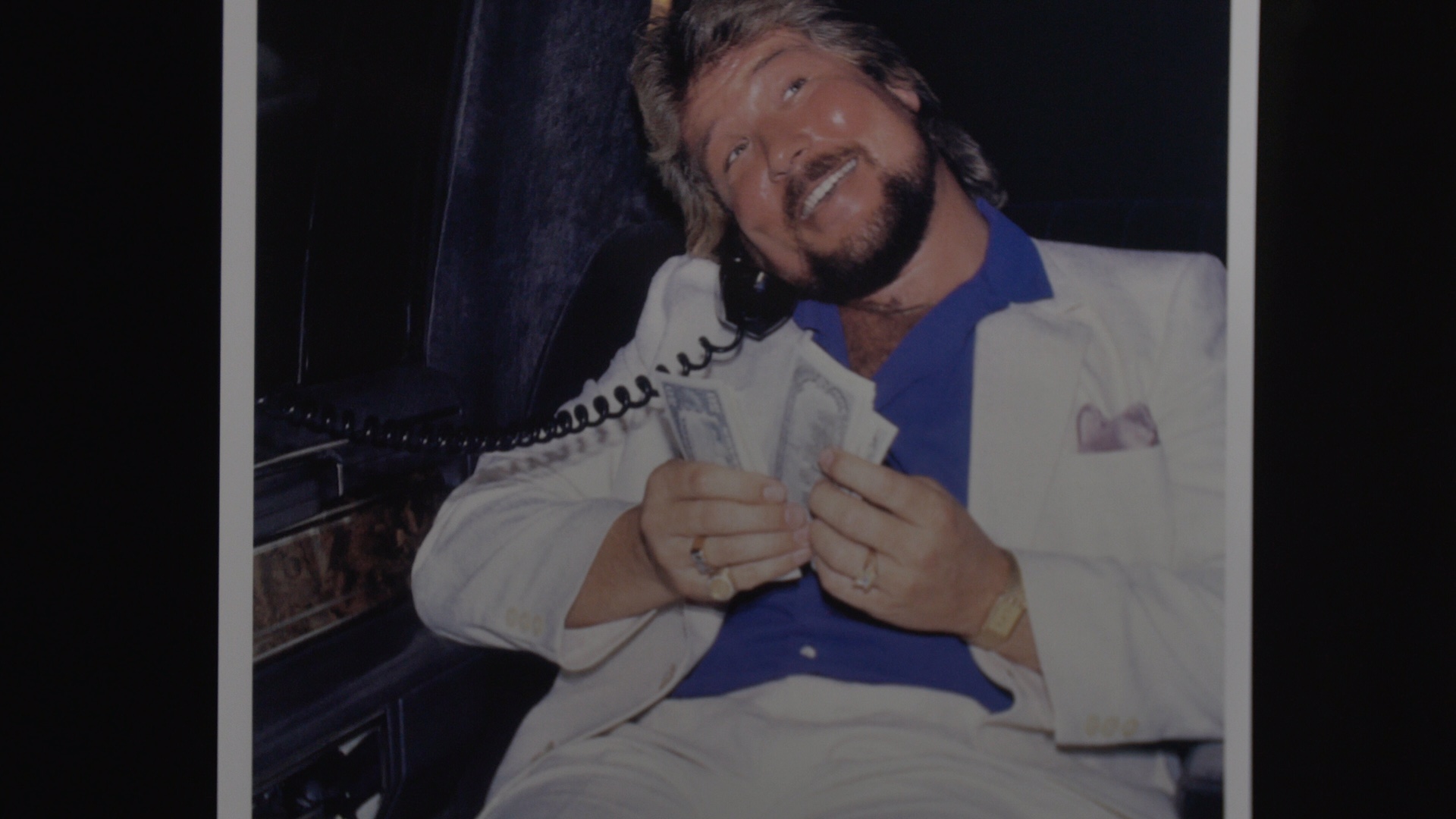 DiBiase had to find out the hard way so others wouldn't have to in the future. "That's what struck me. I was at the top of my game with an unbelievable rise to fame. I was enjoying all of it, but inside, as a man, I was an empty shell. I kept filling that void because I kept trying to avoid reality. Now, I look in the mirror and I am okay with that guy that I see. My wife is my best friend and my children are very proud," he stated.
Beyond being one of the most famous professional wrestlers to step inside the ring, DiBiase wants people to look at him in a different light. "When I die, I don't want to be simply remembered as a wrestling legend and WWE Hall of Famer. I want to be remembered as someone who left a lasting legacy that my children can carry on. Hopefully, that is what I'm doing," said "The Million Dollar Man."
'The Million Dollar Man' isn't the only professional wrestler who will appear in "The Price of Fame." Names including Mick Foley, Harley Race, Terry Funk and the late 'Rowdy' Roddy Piper took part in the documentary. Their involvement meant the world to "The Price of Fame" star. "These guys were very influential. I'll be honest. It's my story and a story I have told before. But…when I watched it on film and heard what my contemporaries had to say, I cried at my own story. Our hope is that this is going to help people," said DiBiase.
He told Still Real To Us that change is possible with a united effort from couples going through a hard time. "No matter what you've been through, there is nothing that you can't overcome if you are willing to try and both parties are willing to do their part. For me, it took change. There were a lot of things in my life that I had to change," DiBiase explained. He continued, "There were going to have to be redirection and making myself accountable. For my wife, it was having the heart and willingness to let that happen. She would be the first one to tell you that she struggled through this as much as anybody."
"The Price of Fame" subject reminded wrestling fans that good things don't happen overnight. DiBiase said, "My wife was the one who had to forget. She was the one who had been hurt. You can say that you forgive someone, but forgetting takes time. When you change course, and you take something out of your life, you have to replace it with something. That takes time. We worked through it. The struggle was worth it."
"Today, we are going around the country and are trying to help people who are in the same situation. We tell people that if we made it through this, you can too," concluded DiBiase.
You can follow "The Million Dollar Man" Ted DiBiase on Twitter and Facebook. You can learn more about his Heart of David Ministry by clicking HERE. You can purchase tickets to see his documentary, "The Price of Fame" by clicking HERE. Pictures were provided by Kevin Jackson Jr.  More of Kevin's work can be found by clicking here. To read more exclusive Still Real To Us interviews featuring your favorite Superstars, click HERE.