Ringside Fest returned to New York City on October 27, and created wonderful memories for wrestling fans that will last a lifetime. Matt Hardy, Kurt Angle, and NXT's Undisputed Era were on hand to sign autographs and pose for pictures at the iconic Caroline's on Broadway.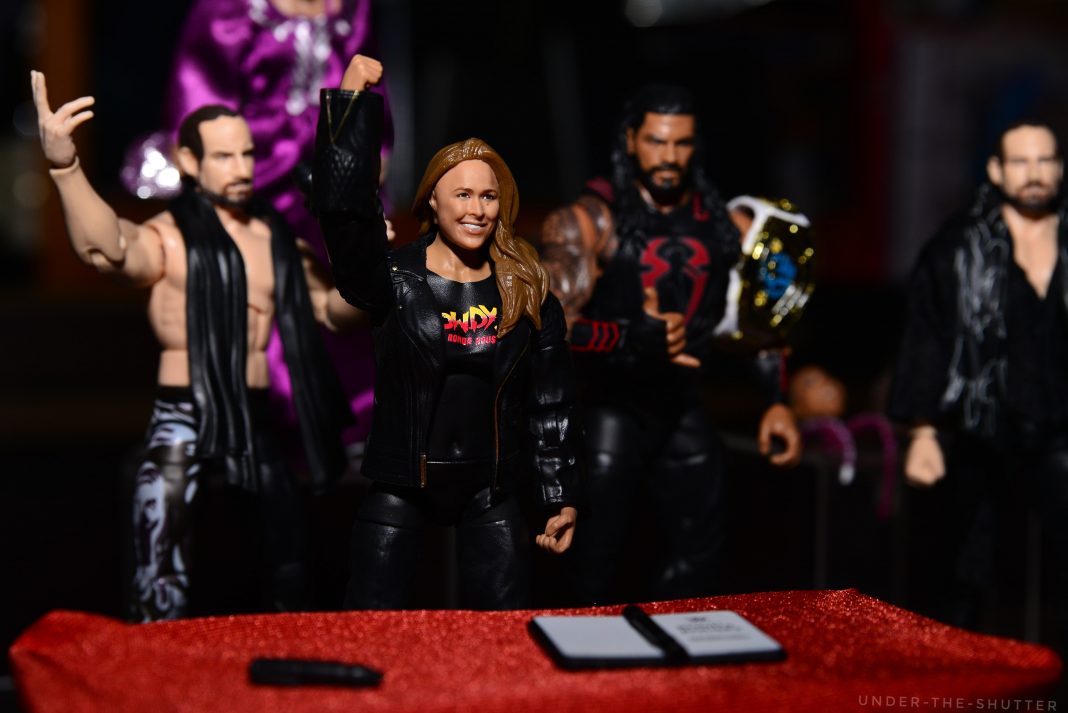 The annual event is run by the pleasant owner of Ringside Collectibles, Jonathan Piontkowski. Piontkowski manages to put together all-star lineups with some of the biggest WWE Superstars to ever grace the ring every year. Since 2004, Ringside Collectibles presents industry icons to fans who travel all around the world to be a part of the big day. Hall of Famers who were part of previous Ringside Fests include Ted Dibiase and the late Ultimate Warrior. AJ Pan, a respected wrestling manager on the independent circuit, also returned this year, to help out with the day's busy festivities. Last year, Still Real To Us was in the house to see Braun Strowman, Alexa Bliss, Finn Balor, and Big Cass in action.
This time around, Piontkowski had every member of NXT's Undisputed Era on deck. Adam Cole, Bobby Fish, Kyle O'Reily, and Roderick Strong made their presence known. The stable that's currently dominating WWE's developmental brand made a powerful appearance this past Saturday. Cole, without a doubt, has an unforgettable swagger about him. The former three-time Ring Of Honor World Champion, along with his teammates, spoke to SiriusXM's Sam Roberts after the conclusion of their autograph signing. Not only did they talk about their latest action figures of themselves, but they also speculated on potential WrestleMania matches.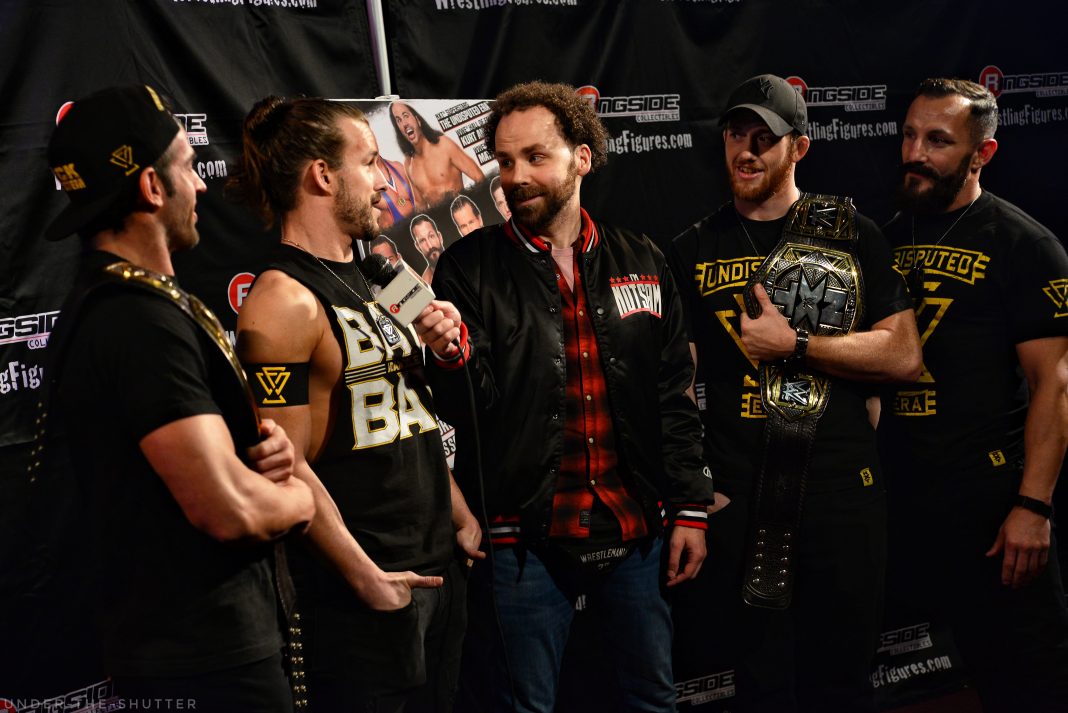 "Give me Vince McMahon. Give me the man. I'm going straight to the top, Sam. I don't mess around," states Fish.
Not to be topped, the leader of the Undisputed Era had a big idea of his own for Roberts.
"Now that he's back, Shawn Michaels would be my WrestleMania opponent if I could pick anybody," Cole says.
Things shifted gears as Hardy and Angle took over the afternoon session. Fans were thrilled to meet Hardy; the creator of the "Broken Universe." Hardy was in good spirits, taking his time with every delighted fan who stopped at his table. When speaking to Still Real To Us, Hardy tells wrestling fans that he is proud of the House Hardy Halloween special, which originally aired on the WWE Network on Sunday.
"Man, to do that special with Jeremy Borash was incredible," Hardy exclusively tells Still Real To Us. "Being reunited with him was awesome."
Angle also had a fantastic time at Ringside Fest. The man who won the gold medal at the 1996 Olympics with a broken freakin' neck showed no signs of slowing down. Raw's general manager seemed to be looking forward to his upcoming match with Dolph Ziggler at Friday's pay-per-view Crown Jewel, which will be held in Saudi Arabia. The WWE Hall of Famer was gracious, as he smiled and waved to all of his admirers.
The action figures were just as impressive as the athletes who made appearances. Toys of Ronda Rousey, Braun Strowman, and Roman Reigns had a lot of eyes on them as they were displayed on the show floor. There were also exclusive figures of Bret "Hitman" Hart, dressed in his infamous 1993 King of the Ring attire, and former Cruiserweight Champion Brian Kendrick for sale.
Who do you want to see at Ringside Fest next year?
You can follow Ringside Collectibles on Facebook, Instagram, and Twitter. Photographs were graciously provided by Kevin Jackson Jr. You can find more of Kevin's work by clicking HERE and following him on Instagram. To read more exclusive interviews on Still Real To Us featuring your favorite Superstars, click HERE.