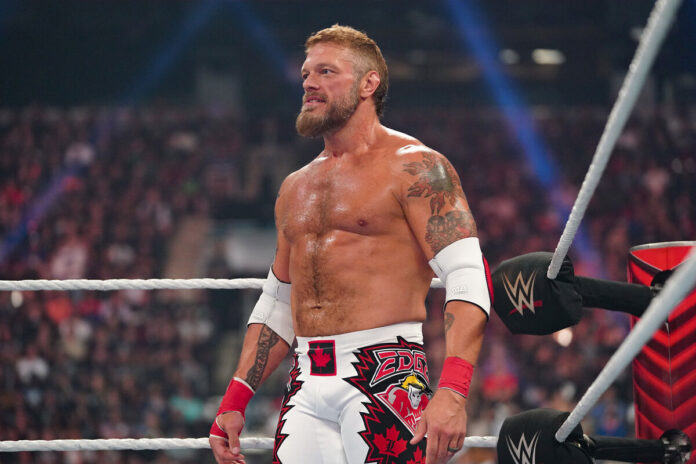 Edge has been one of the top stars in WWE for decades now and fans were thrilled when he came out of retirement and returned to the ring in 2020. Since then the Rated R Superstar has been going strong and he's currently set to face Finn Balor in a Hell in a Cell match at WrestleMania 39.
Edge reportedly had talks with AEW prior to his return to the ring, but ultimately he decided to return to WWE. During a recent interview with SportsNet 590 The Fan, Edge said that there was an opportunity to go elsewhere while talking about his reasons for sticking with World Wrestling Entertainment.
"There was an opportunity to [leave WWE]. Again, it's where I've spent my entire career outside of the indies. This year will be my 25th year with WWE since my television debut. Just having been there so long and understanding how it works, understanding the machine that it is, there's something to be said for that. There's also something to be said for trying something new and exciting. A new set of faces and a new way for the way things work."
"I've always been a loyalist, though, in terms of that company. It's what I grew up watching and where I always wanted to get to. What it boils down to is where I think I can have the most fun, honestly."
Are you glad that Edge decided to stick with WWE? Sound off in the comments below.
H/T Wrestling Inc.