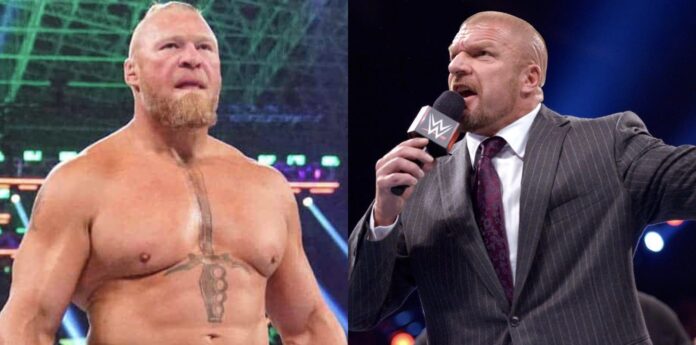 We're only a few days away from WrestleMania 39 and Brock Lesnar is currently set to face off against Omos at the Showcase of the Immortals. It was reported that a few different opponents were considered for Brock Lesnar, one of which was Bray Wyatt, but Lesnar turned down the idea of working with Wyatt at WrestleMania.
WrestleVotes told GiveMeSport that Triple H has no heat with Brock Lesnar for turning down the match, and that there are no hard feelings between them. It's also being reported that Brock didn't turn down the match due to any "personal issues" with Bray Wyatt.
"Brock definitely did turn it down. I don't think it's a personal issue between the two. There is no heat, but I don't know why Brock didn't want to do it. But as of the SmackDown before Elimination Chamber, it was the plan, but Brock said no, and he's allowed to do that."
Following the Elimination Chamber premium live event in February, WWE started promoting a potential WrestleMania match between Bray Wyatt and Bobby Lashley, but the match has not been mentioned on WWE programming in recent weeks as Wyatt has reportedly been sidelined due to a physical issue.
It's believed that Bobby Lashley will be part of the WrestleMania card in some form, but it's not clear if he'll be wrestling in a match or participating in a segment. Stay tuned for updates on WrestleMania 39 as they become available.