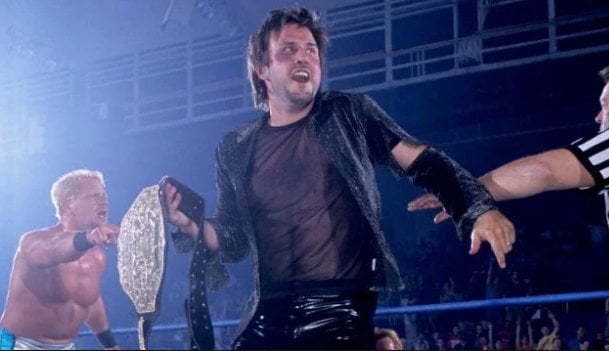 David Arquette spoke to Wendy Williams earlier this week, and he made a big announcement when he confirmed that he'll be returning to professional wrestling.
Arquette mentioned how wrestling fans have been trolling him for 18 years over his WCW World Championship win, and he said that he's been getting in shape and he wants people to put respect on his name.
TMZ recently spoke with Arquette about his return to professional wrestling, and he was asked if he'll be wrestling for WWE.
"I love WWE. I've always been a fan of the McMahons, and Vince, and everything they've been doing over there, but you know, it's a real weird relationship with me and wrestling. So, I'm just here to clear my name. People have been giving me a hard time for 18 years — I'm sick of it."
At this point it's unknown if Arquette will be wrestling in WWE, but it's worth noting that after he made the announcement, WWE.com posted an article talking about his return which contained the following quote:
"It remains to be seen if Arquette's return will bring him back to WWE to prove the naysayers wrong and show that history should look fondly upon his WCW Title reign."