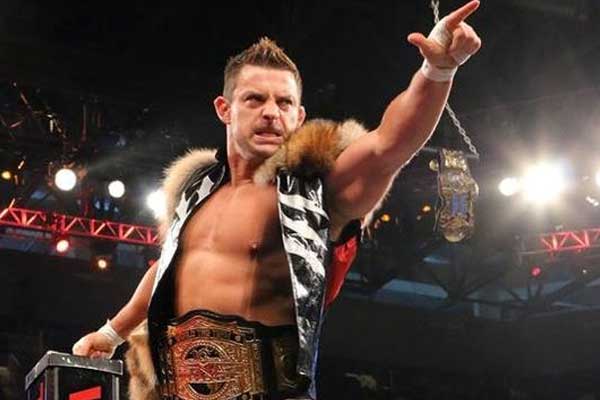 Davey Richards and Eddie Edwards have been close friends and tag team partners for a long time, but now they're fighting against one another. The Wolves broke up a while ago, and at Slammiversary the Impact Wrestling star will team up with his wife Angelina Love to take on the team of Eddie and Alisha Edwards in a Full Metal Mayhem match.
The Wolves accomplished a lot as a team, but Davey Richards recently told Real Sport 101 that he has no regrets about their breakup.
"No, not at all. It was definitely time for both of us to venture into single waters and see what happened. Eddie's been very successful and since I've returned, I've been very successful on our own. You never know what will happen in future but we're both enjoying what we're doing now and it's something that we created and that the fans helped us create, and will never truly die as long as the fans believe in it and we believe in it."
Davey's career is winding down, and back in November he noted that 2017 could be his last year. However, Richards is now saying that he may not hang up the boots at the end of this year, but he doesn't have much time left inside the squared circle.
"I've said it a couple of times, and I've realised that I don't have that much longer left. I don't know how long, because sometimes I wake up and just love wrestling and want to be part of it forever. Sometimes I wake up and I just hate it, because it's such an intimate passion for me, it's like a marriage. I know that I'm getting further along in my school and in my career outside of wrestling, to where I won't be able to wrestle as much anymore, and soon I won't be able to wrestle at all because of time constraints, and on top of that being a father. I feel good, I feel healthy, and as long as I can keep producing the quality of matches that I hold myself to, which is a very high standard, and as long as I'm having fun and the fans want to see me, I'll keep it up, but I don't see myself wrestling for another five years by any means. Plus, I don't want to be that guy who, when people come to see me, people talk and sit in the crowd and go, "well, you know he used to be really good", I want to go out on top, I think the fans deserve that. So we'll see what happens, maybe not the end of this year, but I might have a couple left. We'll see what happens."
Roxy Astor and Sunny The California Girl from GLOW joined this week's episode of Still Real Radio to talk about what's going on with the GLOW girls, their AfterGLOW cruise and more. Jeff Timmons from the band 98 Degrees also randomly makes an appearance, and we run down our predictions for the Money in the Bank pay-per-view. You can subscribe to Still Real Radio on iTunes and you can also check out the latest episode below.