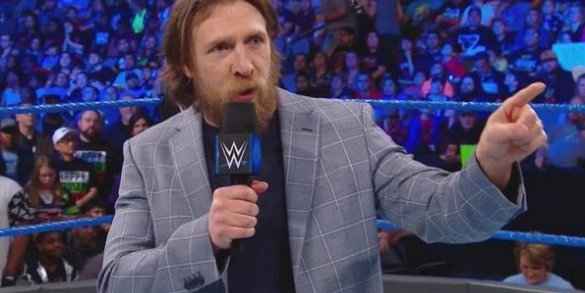 Daniel Bryan's WWE status has been a very hot topic over the last few years, and he hasn't been shy about letting the world know that he could potentially wrestle elsewhere if he wasn't cleared by the time his WWE contract expired.
But Bryan was cleared this week, and now it seems that there's no reason for him to leave WWE. Bryan has confirmed in the past that his WWE contract expires in September of this year, but there's been a lot of speculation in regards to the exact date.
During a recent interview with Al Arabiya English, the former WWE World Heavyweight Champion confirmed that his current WWE deal expires on September 1st.
"No, no. I had somebody say that to me on my Twitter. They said, does your contract expire on September 23rd? And I was like, how do people even know that. But no, my contract actually runs out September 1st, which is actually the day of the All In show, but it's funny because that doesn't compute."
As Bryan mentioned, on September 1st, Cody Rhodes and The Young Bucks will be financing a show called All In where they will attempt to sell 10,000 tickets for the event at the Sears Centre Arena.
Fans have speculated that Bryan could possibly make an appearance at the event if he were free of his WWE contract, but he confirmed it's not happening.
"I was in the Bahrain Comic Con the last two days, and we did Q&As, and at each one, somebody asked me about that. They said, 'are you going to be at All In'? I'm not. I don't know what to tell you. But yeah, my contract is up September 1st."