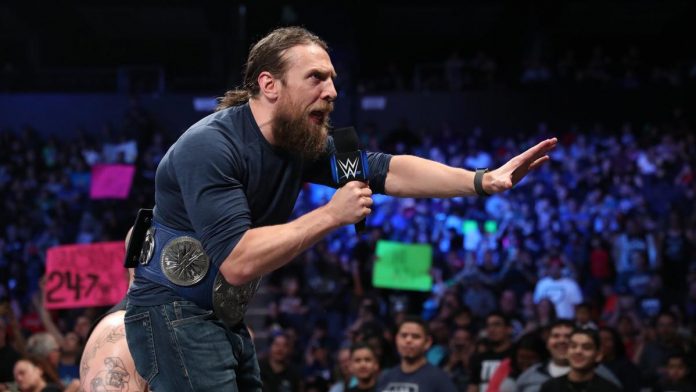 Daniel Bryan and Erick Rowan aren't just the SmackDown Tag Team Champions, they're the planet's champions, and they're on a mission to change the world.
Over the last few weeks WWE has been filming content during commercial breaks on Raw and SmackDown Live, and they've been adding the content to their YouTube channel.
Daniel Bryan and Erick Rowan appeared in one of these segments during a SmackDown Live commercial break on Tuesday night, and Bryan took it upon himself to berate the fans in California.
The former WWE Champion called the California fans "ignorant and impotent" and he blamed their ignorance on the air quality in the state.
"You ignorant people need to show some respect for The Planet's Tag Team Champions," Bryan said. "Oh, I get it. I get it. The reason why you guys are all so ignorant and impotent is because this air quality is getting to your brains and making you all stupid."
It seems that WWE creative has a thing for the air quality in California.
This week on SmackDown, D-Bry and Erick Rowan did commentary during the Heavy Machinery vs. B-Team match, and on Sunday they will defend their titles against Heavy Machinery at Stomping Grounds.
The Daniel Bryan commercial break clip can be seen below.