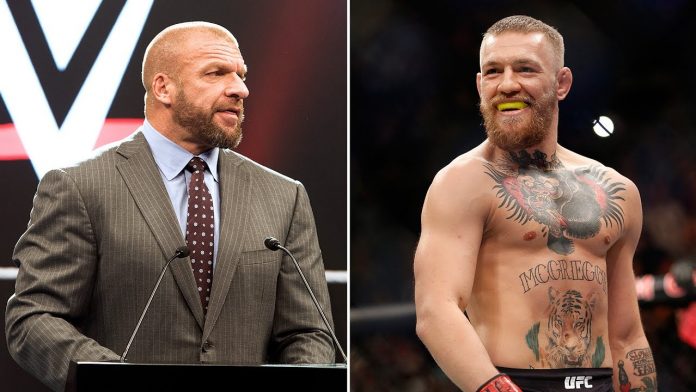 There's been talk of Conor McGregor possibly working with WWE in the future and the talk has been heating up big time thanks to a recent reported from The Sun claiming that UFC star Conor McGregor is close to signing a deal with WWE that would see him appear at WrestleMania.
Related: Chris Jericho On If Conor McGregor And Ronda Rousey Will Join WWE
However, Dana White is denying the reports saying that he's received text messages from Vince McMahon confirming that the rumors are not true. While appearing on a recent Fox 5 news broadcast, White was asked about the rumors and he said that he had texted Vince McMahon 5 minutes before his appearance and Vince denied the reports.
The hosts then badgered White and they asked him to show the messages. White then showed off his phone which apparently contained texts from Vince saying, "It's news to me. It might be a good idea someday, but not now."
White then proceeded to show the texts to the hosts, and then they said that Vince McMahon seems to be leaving it open.
Dana White joked with them saying that he just showed them the texts saying that it's not wide open.
You can check out video from Dana White's appearance below.