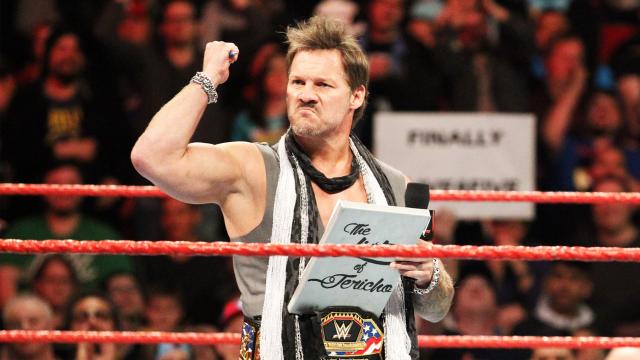 Chris Jericho has been part of the wrestling business for a long time now, and he knows a star when he sees one. Over the past few years there's been a lot of talk about Conor McGregor possibly working with WWE, and Jericho thinks it's only a matter of time.
During an interview with Sports Illustrated, the first ever Undisputed Champion noted that he thinks Conor will "definitely" end up in WWE.
"Will Conor McGregor end up in the WWE? I think it's a no-brainer. It might not be this year or the year after that because there's a lot of money that you got to spend to get him in there. But a guy that yappy, who knows the concept of cutting a wrestling promo… I think Conor will definitely end up there, it's just a matter of when he wants to."
Conor McGregor isn't the only UFC star whose name has been attached to a possible WWE appearance, as there's also a lot of talk about Ronda Rousey working with the company. Rousey previously appeared at WrestleMania 31, and it's been reported that she's been training in the art of professional wrestling.
Chris Jericho also seems confident that Rousey will end up working with WWE at some point in the future.
"I also think Ronda Rousey will eventually end up there, one way or another as well."
Who would you rather see join WWE, Conor McGregor or Ronda Rousey? Sound off in the comments below.