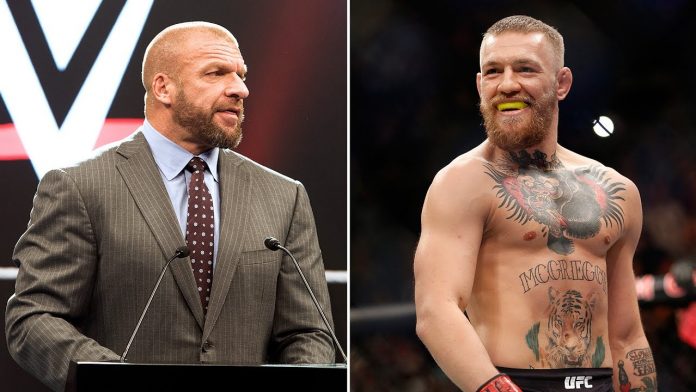 Conor McGregor is always making headlines thanks to the fact that he's never afraid to speak his mind. A few months ago he was getting a lot of attention for his big dream fight with Floyd Mayweather, and now everyone's wondering what's next for Conor.
TMZ recently caught up with Conor McGregor, and he was asked if he's interested in possibly boxing Manny Pacquiao. McGregor noted that he wants to do MMA next, and that's when he was asked about WWE.
When the interviewer asked if he would "do WWE" Conor wasted very little time as he responded by saying "F**k WWE."
Over the past few years Conor has talked plenty of trash about the stars of the WWE, and many have spoken out against him and challenged him to step in the ring.
A few months ago it was rumored that Conor McGregor and WWE were talking about a potential deal, but Dana White shot that rumor down after he shared text messages from Vince McMahon on live TV.
Still, some seem to think that it's inevitable that Conor McGregor will end up working with WWE at some point.
If Conor ever does decide to sign with WWE there will be no shortage of opponents waiting for him.