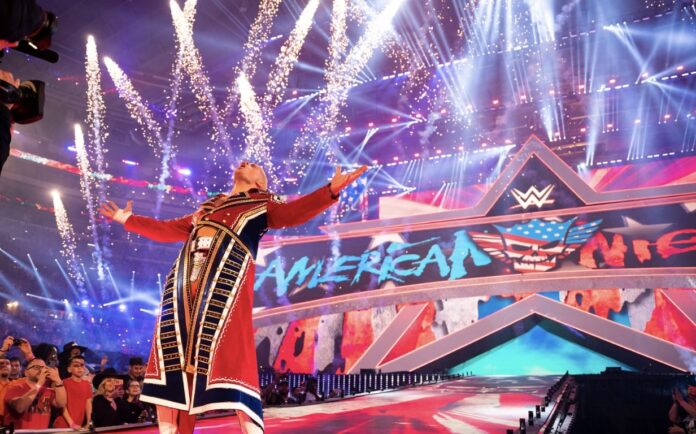 Cody Rhodes made his return to WWE at WrestleMania last year and his entrance was electric. The American Nightmare is raising the stakes this year at WrestleMania as he's set to challenge for the Undisputed WWE Universal Championship, and it sounds like fans should expect to see even more pyro this time around.
Recently Cody Rhodes spoke to Amy Nemmity of WrestleJoy about the excessive amount of pyro that is used for his entrances, and he noted that he never asked for the pyro while teasing that there will be a big display at WrestleMania.
"Oh my gosh. I would have to say, you want to go with the latter, go with the greatest. At this point, I'm gonna be honest, I never asked anybody for pyro. Even in AEW when I was running things, I never asked anybody for pyro, and then it became like a running gag, the amount of pyro, and now it's not even that, it's just part of the experience."
"It's like the fireworks at Magic Kingdom. You know, this happens at this time and they legit blow up the sky. I think with a WrestleMania on the west coast, in Hollywood, it's the biggest display that's ever been done involving a ring. I don't think greatest can even cover it. I really don't. I think you're looking at a record-setting amount of pyro."
WrestleMania 39 will air live from SoFi Stadium on April 1 and April 2. Cody Rhodes vs. Roman Reigns is expected to main event night two. Stay tuned for updates.