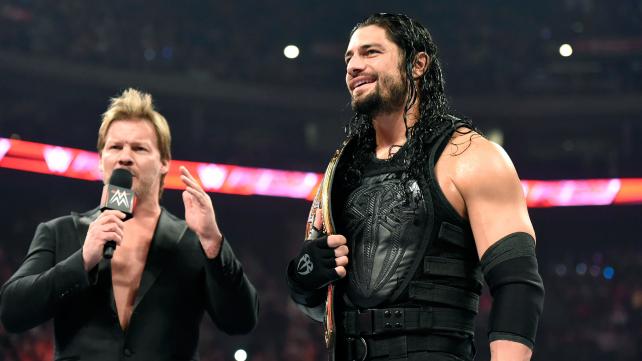 It's been a big week for Chris Jericho as the first ever WWE Undisputed Champion recently announced that he's signed a three year contract with All Elite Wrestling.
Jericho's last run with WWE was considered by many to be his greatest so far, but it doesn't sound like we'll be seeing him back in a WWE ring any time soon.
Even though Chris Jericho isn't currently working with WWE, he still keeps in touch with WWE Superstars, and he recently told Chris Van Vliet that he thinks things are going well with Roman Reigns.
"He's doing his treatment, and I think things are going really well. I don't really know much about leukemia. I don't know what the endgame is as far as when you're 'cured' — when it goes into remission, when you can do physical matches or travel or whatever it is. But we talk to him quite a bit. I've got a group text with him in it, and I text him on the side quite a bit. He always seems to be doing pretty well and in good spirits… We love him, and I think it's just a matter of time before he comes back. But more importantly — that he stays healthy for his family, for sure."
You full interview can be seen below.