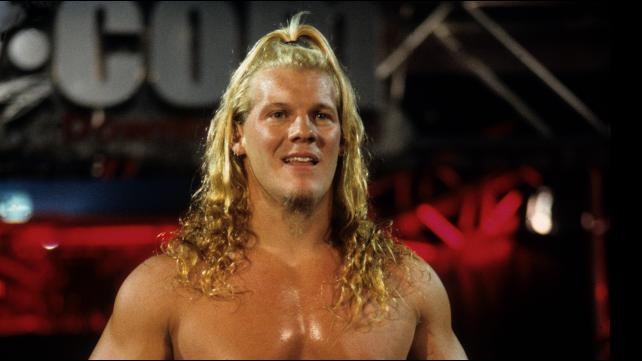 Today marks a very interesting anniversary, as on this date 17 years ago, Chris Jericho defeated Triple H in State College, PA, to win the WWE World Title for the very first time. Unfortunately for Chris Jericho, his reign didn't last very long at all, as the decision was later reversed and he had to give the belt back to Triple H.
During the match there was a ref bump, and Earl Hebner made his way to the ring to count the pin while the other ref was out. Jericho hit the Lionsault on Triple H, Hebner declared Jericho the winner, and the crowd went wild.
However, Triple H argued that Earl Hebner had counted too fast, and the original referee Mike Chioda later agreed so Triple H, Stephanie and Shane pushed for the decision to be reversed and they got their wish.
The title win was a huge moment for Chris Jericho and all of the Jerichoholics around the world were very disappointed when he had to give the belt back. All's well that ends well though because Chris Jericho went on to become a 6 time World Champion in WWE, but he almost never became a World Champion at all.
Prior to his title win in State College, Chris Jericho had become the victim of bad booking decisions, and he told Sirius XM's Busted Open back in 2013 that he had his heart set on quitting WWE before he found out he was set to win the World Title (via CageSideSeats).
"Before I won the title that time at State College, Pennsylvania against Triple H, I was on my way to Vince's (McMahon) office; it was like the movie Slap Shot: 'Who owns the Chiefs? Pay me or I will leave' sort of thing. I'm done! I lost to Viscera, I lost to the Godfather and this was a waste of my time. I'm done."
"The writer at that time was Tommy Blacha at the time and he said, 'Listen, before you go to Vince, I have to say something.' I said, 'There is nothing you can say that's going to change my mind.' He said, 'You're going to win the World Title tonight.' And that changed my mind."
"You just got to hold on and Eddie Guererro told me that his dad used to say: 'The cream will always rise to the top. If you can wrestle, you will always have a job and you will get to the top.' I still believe that. Whatever kind of politics or dipsy-doodles may happen, all you got to do is keep performing to the best of your ability and sooner or later you are going to get that shot."
Chris Jericho's first WWE World Title win was arguably one of the most memorable moments of his career despite the fact that he had to give the title back. It's crazy to think that if WWE creative hadn't decided to let Jericho win the belt on this day 17 years ago, we might not even be talking and/or thinking about him at all right now.
Then again, it's Chris Jericho, so he likely would have his way to the top one way or another. He is a gift after all, drink him in man.