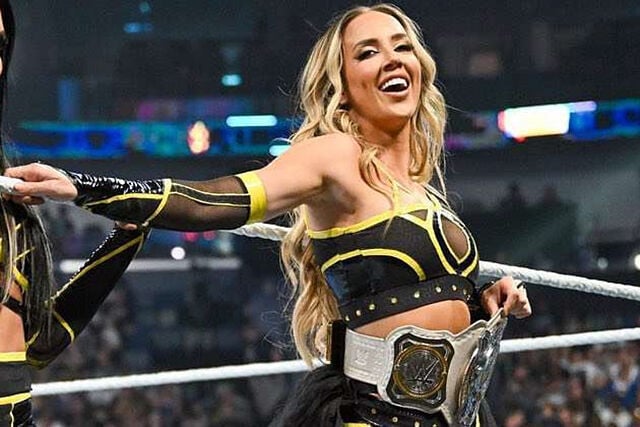 When it comes to the WWE women's division there's no denying that Chelsea Green has been trying to make a name for herself, and her hard work seems to be paying off. Green returned to WWE in January of 2023 and since then she's had a consistent presence in the WWE women's tag team division.
Green is currently one half of the WWE Women's Tag Team Champions, but it seems that she's looking to switch things up a bit. For some time now Chelsea Green has been sporting blonde hair. However, she recently took to social media to let the world know that she's now sporting a darker look when she posted the following:
She's back ‍♀️ pic.twitter.com/pxXbwDimSq

— CHELSEA GREEN (@ImChelseaGreen) September 27, 2023
Chelsea Green first won the WWE Women's Tag Team Championship alongside Sonya Deville during the July 17 episode of Raw, but unfortunately things went downhill from there as it was revealed that Sonya had been sidelined due to an injury.
After Sonya Deville's injury was revealed Piper Niven stepped up to become Chelsea Green's tag team partner, and they are currently in possession of the WWE Women's Tag Team Titles. Piper Niven declared that she would be Chelsea's tag team partner back in August, but in recent weeks WWE seemingly hasn't been as focused on the women's tag team division, so we'll have to wait and see where things go from here.