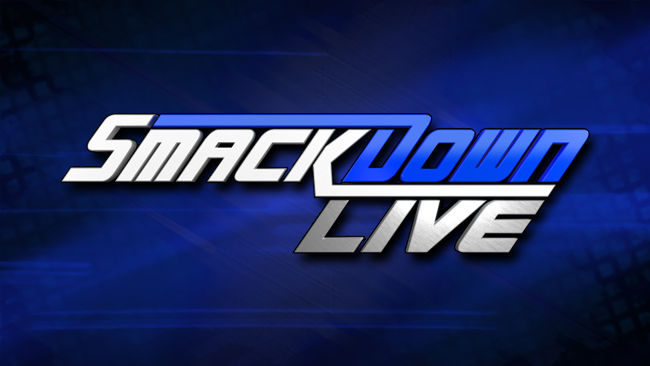 SmackDown Live might have ended with Rusev appearing and hitting Randy Orton with a superkick outta nowhere, but after the cameras stopped rolling on 205 Live there was a fantastic dark match for the live crowd in Toronto.
SmackDown Live stars Shinsuke Nakamura and AJ Styles teamed up to face Baron Corbin and Kevin Owens in a tag match that got very intense. There were tables, chairs, and plenty of taunting.
The bad guys jumped Nakamura during his entrance to draw an insane amount of heat and continued their punishment. But Nakamura used his Strong Style goodness to shut them down. Kevin and Shinsuke brawled in the ring and then Nakamura took a good amount of punishment on the outside.
The heels looked like they were going to prevail and Kevin Owens even had time after setting up a table to play to the Canadian crowd by sitting in a chair to give off the impression that it was no sweat. These guys told a great story and thanks to Brian The Guppie and his editing skills we can enjoy highlights of the entire match.
You can see in the video how Nakamura was able to skirt disaster and one-up the heels. But Baron Corbin hit him with a stiff chair shot just before the Phenomenal One returned to take care of business. AJ and Kevin got to do their thing and it was pretty nice too.
In the end, Baron Corbin took a table break spot while "dumpster fire" chants came from the crowd giving AJ and Shinsuke a chance to finish off Kevin Owens.
It was a great match and gives you a big reason to stick around after the show is over if you're at one of these WWE TV tapings because this kind of match is worth the price of admission.
Kevin Owens/Baron Corbin v AJ Styles/Shinsuke Nakamura #SDLiveToronto DARK MATCH! Edited + Zoomed! @TheVarble #wwe #sdlive #WWENXT pic.twitter.com/mawz21hOfN

— Brian The Guppie (@briantheguppie) August 9, 2017