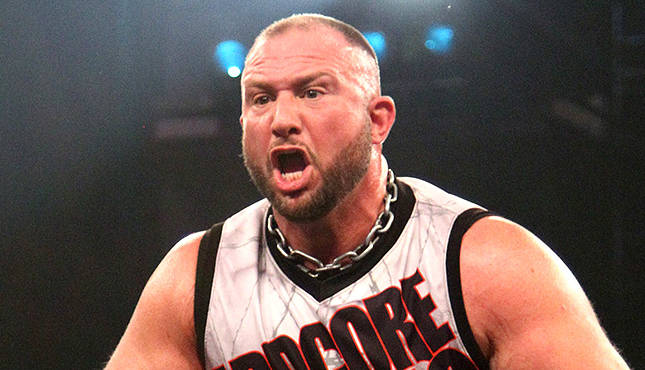 Bully Ray had quite the career working as one half of The Dudley Boys, and he's considered to be a legend in the realm of tag team wrestling.
But the WWE Hall of Famer also had a successful singles run in Impact Wrestling, which included two Impact World Title reigns, and his Bully Ray character got a lot of people talking.
When The Dudleys returned to WWE many fans wondered if we might see some iteration of the Bully Ray character on Raw or SmackDown.
The former WWE tag team title holder recently told Chris Van Vliet that he had three meetings with Vince about the character, and they were "real talks." He noted that he gave Vince everything he wanted in terms of a return for The Dudley Boys, and he wasn't into the Dudleys anymore.
When he pitched the character of Bully Ray Vince McMahon told him "I know all about Bully Ray."
He then went on to say that Vince was into the idea of the character, but he couldn't get beyond the name Bully due to WWE's Be a Star campaign.
"For the first time in a long time, I got stopped in my tracks because you don't expect Vince to acknowledge something that happened in another company. That kind of told me that whatever I did back then got back to him and that's a good thing. So we had the Bully discussions, he couldn't get around the word Bully because of the Be A Star program. I told Vince, 'Here is how we're going to work around it. Let's do the Bully Ray thing for a year and at the end of the Bully Ray thing, story or run, that one babyface makes Bully understand the error of his ways and why you shouldn't be a bully and now Bully Ray can do all the Be A Star stuff with the younger kids, saying I mended my ways. It was an in-the-ring and out-of-the-ring concept.' He goes, 'My god, I love it! It's great. But in that year, I'm going to get killed by the media because how can you have an anti-bullying program but call somebody Bully Ray? Now they can have characters that act like bullies, but calling someone Bully something. That was 50 percent of it. The other 50 percent of it, I'll save for another day. The back-up name was the Intimidator Bubba. He loved it [but it never happened]."
Bully Ray went on to say that Dixie Carter also tried to get rid of the Bully name in Impact Wrestling for the same reasons Vince McMahon didn't want to use it. According to Bully Bruce Prichard went to bat for him and convinced her to keep it.
H/T Fightful