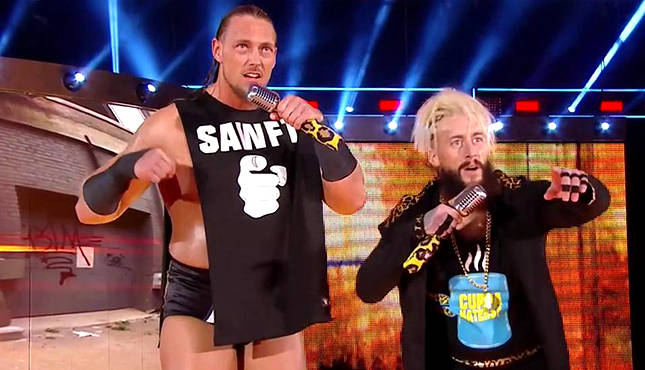 NXT is set to go live on the USA Network next week, and it was rumored recently that WWE officials were talking to Enzo Amore and Big Cass about possibly returning to the brand.
However, Triple H quickly shot that rumor down and even made a comment implying that Enzo may have created the rumor himself.
Big Cass recently spoke to Wrestling Inc about where the rumors came from, and he noted that he doesn't know who put the story out there.
"Enzo texted me earlier that day and said, 'Yo!' and then he sent me some screenshots, and I was like, 'How? Why?' It didn't make any sense. Like, we haven't talked to them, we hadn't even opened dialogue with them. And then those reports came out and me and him were both shocked. It didn't make any sense at that point in time."
"I don't know who put it out there. I don't know what reason they put it out there for but maybe to gauge things, but I can guarantee you this – despite what Triple H said, Enzo didn't put it out there, I didn't put it out there. We had no idea where it came from."
Are you hoping to see Big Cass and/or Enzo return to WWE someday? Sound off in the comments below.