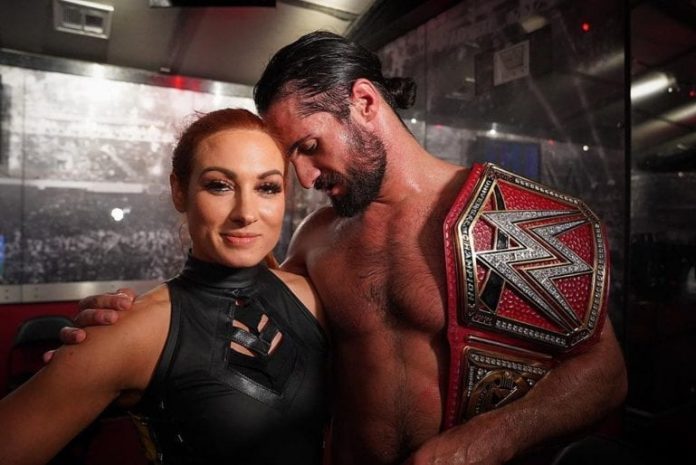 Seth Rollins and Becky Lynch are two of the top champions in WWE at the moment, and they also happen to be dating in real life as well.
It was recently announced that Seth Rollins and Becky Lynch will be teaming up to face Baron Corbin and Lacey Evans at Extreme Rules next month, so it's probably safe to say fans will be seeing more of The Beast Slayer and The Man together on WWE programming in the weeks to come.
During a recent interview with GuideLive.com, Becky Lynch noted that the idea to pair her up with her real life boyfriend Seth Rollins came about only recently.
"That's something that came about recently. I think seeing the potential to have two top stars fighting side by side as champions is something that we couldn't really ignore, so here we are."
Becky has a reputation for cutting people down on Twitter, and Seth Rollins has been quite outspoken on social media as of late. When asked if she thinks she's influencing Seth's Twitter game, Becky made it clear that she doesn't think that's the case.
"No, to be honest with you, neither. None in either way. I've seen what he's been doing. That's completely him. He rightfully exposes the fact that we are the premiere wrestling show. We're constantly putting on matches, five-star matches time after time. I think that he just wants that to be noticed and appreciated. But that's got absolutely nothing to do with me, I don't know that I've rubbed off on him in that way. And in-ring, no. My style is my style. His style is his style. We're our own people, and then we can just fight side by side."
Are you looking forward to seeing Becky Lynch and Seth Rollins team up at WWE Extreme Rules? Sound off in the comments below.