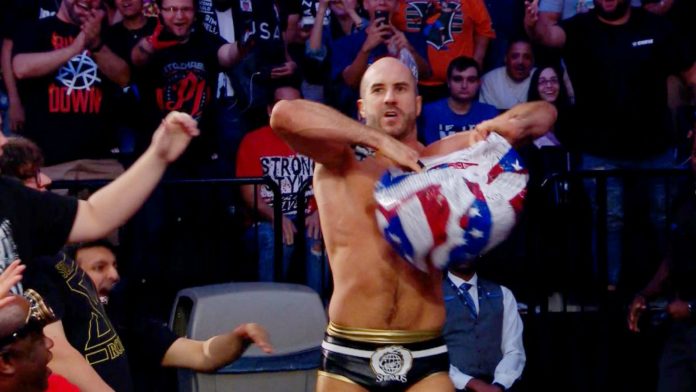 It's been a big week for WWE fans as the stars of NXT and the main roster took over Brooklyn for four days in a row. Sunday night at SummerSlam, the crowd at the Barclays Center was on fire, and during the Raw Tag Team Title match they started playing with a beach ball. The beach ball didn't get too far though, because Cesaro hopped over the barricade and ripped it to shreds.
Related: Did WWE Make A Big Mistake Acknowledging The Beach Balls On Raw?
Beach balls were once again all the rage during this week's episode of Monday Night Raw, and the crowd was clearly distracted when Finn Balor faced off against Jason Jordan, and during the main event. John Cena seemed to have fun with the beach balls, but other stars on the roster seemed visibly upset that the fans hijacked the show and put beach balls in the spotlight.
Fans who tuned in to SmackDown Live this week didn't see too many beach balls on camera, and PWInsider reports that WWE officially banned beach balls and all pool related paraphernalia from the arena. An edict from WWE to all security staff was reportedly issued informing them that beach balls, pool noodles and any other inflatable items which could be bounced were banned.
However, there were several instances where fans tried to bounce beach balls throughout the crowd, but the balls were quickly confiscated by security.
Road Dogg confirmed on Twitter that there were some beach balls that did appear in the arena that didn't make it on TV.
Oh they were there, you just don't see them

— Brian G. James (@WWERoadDogg) August 23, 2017