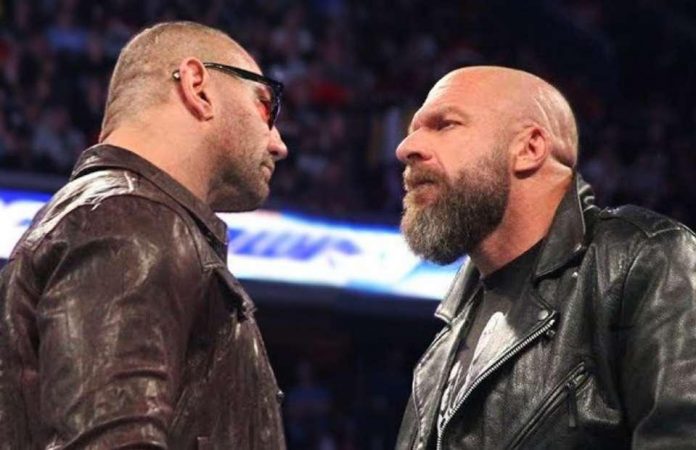 WWE has gone through some major changes since last year as Triple H took over creative for the company after Vince McMahon announced his retirement. Even though Vince McMahon has since returned to the company it appears that Triple H is still in control of creative.
Former WWE Champion Batista recently spoke to Comicbook.com about Triple H taking over and he made it clear that he thinks The Game is the right man for the job.
"I think this is the best thing for the company. It really is. It's a personal thing with me because I know Triple H. I know how well he knows this business. I know how much he loves this business. As far as this business goes, he's the smartest guy I've ever met in my life. He made me who I was. He was responsible for my career. I've never been ashamed to say that.
"I think that he is so dedicated to this product and just wants the best for it. I think he's absolutely the right person. I've never met anyone else who thinks the way he does, as far as wrestling goes."
Do you think Triple H is doing a good job with WWE creative so far? Sound off in the comments below.