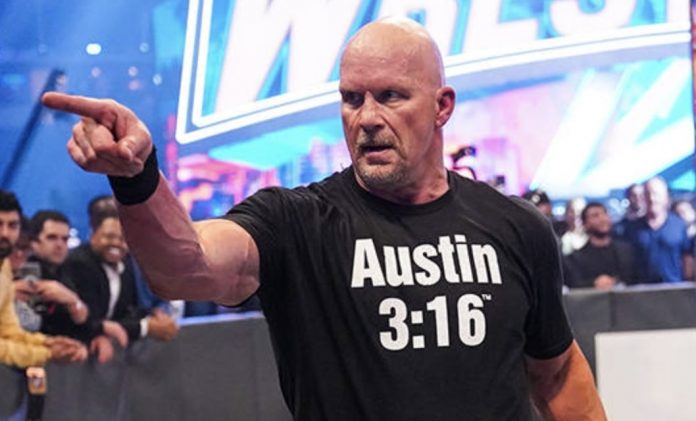 For years Steve Austin remained adamant that he was retired from in-ring competition, but Austin shocked the word back in April when he returned to the ring to face Kevin Owens at WrestleMania 38. Now it seems that Austin may be gearing up for another match as it was recently reported that WWE has made him an offer to return to the ring once again.
The Wrestling Observer Newsletter reports that there's smoke to the fire when it comes to a potential return for Steve Austin. It's being said that something is in the discussion phase and there have been ideas pitched internally that are being kept secret.
One of the obvious ideas is to have Austin work with a younger guy like Baron Corbin or Austin Theory who can carry the match with the idea being that a match with Austin would elevate them.
The other idea is to put Steve Austin in a dream match scenario with a big name like John Cena, Brock Lesnar or CM Punk. However, CM Punk is still under contract with AEW, so a match with Austin is not possible unless he gets released. Stay tuned for updates.