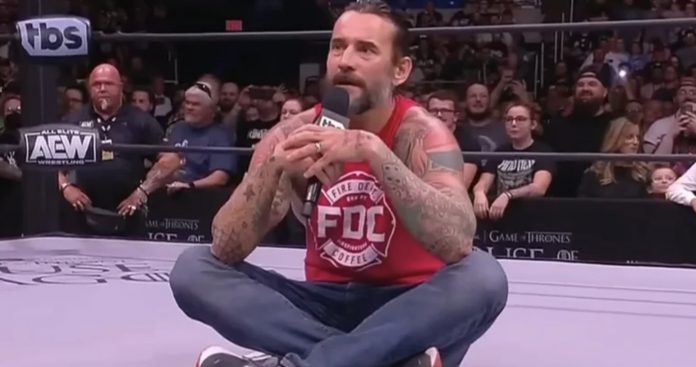 Last week CM Punk made his return to AEW, and this week on Dynamite he kicked off the show when he called out former AEW World Champion Adam Page. When Page didn't come out Punk took a shot at him and said that was "coward sh**" as opposed to "cowboy sh**."
PWInsider reports that CM Punk's comments about Adam Page weren't part of the plan going into the segment. It's being said that Punk has leeway to go wherever he wants with his promos and he decided to call out Page. It appears that there's been an issue between Punk and Page for months as Page buried Punk to his face in a promo right before Double or Nothing when he told Punk that he needed to protect AEW from him.
The comment appeared to come out of left field and when Tony Khan was asked about it he said that it made sense because CM Punk and Adam Page are two guys who don't like each other who want to fight.
It's believed that there was no interaction between CM Punk and Adam Page before, during or after AEW Dynamite this week. It's not clear if this will be turned into a storyline in the future, but it's being reported that when CM Punk made his comments no one in AEW knew about it ahead of time, and it was 100% a shoot from Punk.