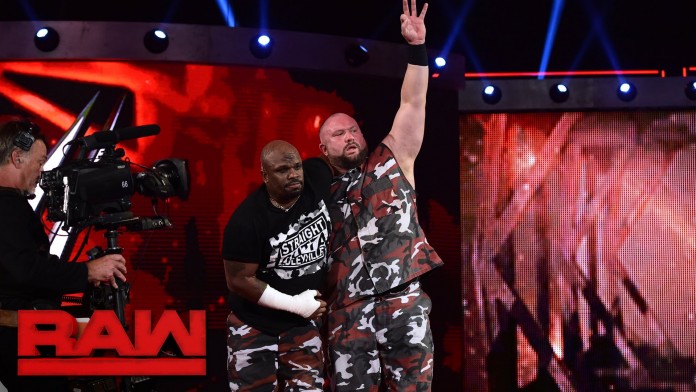 Monday night on Raw The Dudley Boyz said goodbye to their fans, but they were rudely interrupted by The Shining Stars and Luke Gallows and Karl Anderson. Gallows and Anderson beat up The Dudley Boyz to end the segment and send them packing.
According to PWInsider, the departure is legitimate, and The Dudley Boyz are once again free agents. It's being reported that WWE and The Dudley Boyz had come to terms on a new deal, but the deal had not been executed yet. Sometime over the last 7 days the two sides agreed to amicably part ways.
The segment where Luke Gallows and Karl Anderson ruined the farewell was done to get some heat on Gallows and Anderson, and to leave the door open for another match if WWE and The Dudleys do business again in the future.
It's also being reported that when The Dudley Boyz returned to the backstage area they were given a standing ovation from the WWE locker, WWE management and the McMahons.
It's not known at this time what The Dudley Boyz plan to do next.
Bubba Ray posted the following:
https://twitter.com/BubbaRayDudley/status/767927812426784768?ref_src=twsrc%5Etfw