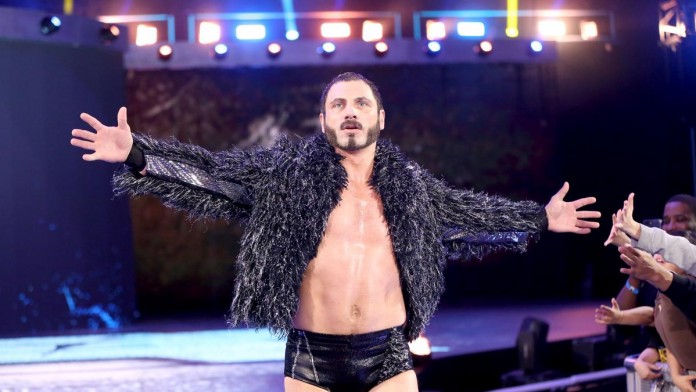 Austin Aries joined the WWE main roster as a commentator last year, and when he healed from the injury he suffered after taking a Kinshasa from Shinsuke Nakamura in NXT, he joined the cruiserweight division as a wrestler.
Related: Austin Aries Reacts To Rough John Cena Spot, Comments On Shinsuke Breaking His Eye Socket
Aries was quickly inserted into the WWE Cruiserweight Title picture, and he even challenged Neville for the belt at WrestleMania 33. But Aries didn't win the belt, and it seems that he was unhappy with his position in the company because he decided to part ways with WWE.
Now his no compete clause is over and Austin Aries is back to doing what he does best. He's hitting the independent scene, and next month he's set for a dream match.
Aries is currently being advertised for a match with Ricochet at a pro wrestling event in Sydney, Australia, on November 27, and it seems that fans in the area are pretty excited about the upcoming dream match.
Holy shit! @KingRicochet v @AustinAries in Sydney. So happy we have tickets for this @milisimic @danpeesmith pic.twitter.com/WQLG4Z00M8

— Daniel Jeffrey (@DchinnyD) October 11, 2017
One fan even joked that we could see Austin Aries vs. Neville on the independent scene soon following reports that Neville has left WWE. You can get more on Neville's status here.
Soon this will be @AustinAries vs @WWENeville 😎

— Nikhil Chowdhery (@nikthehill) October 11, 2017