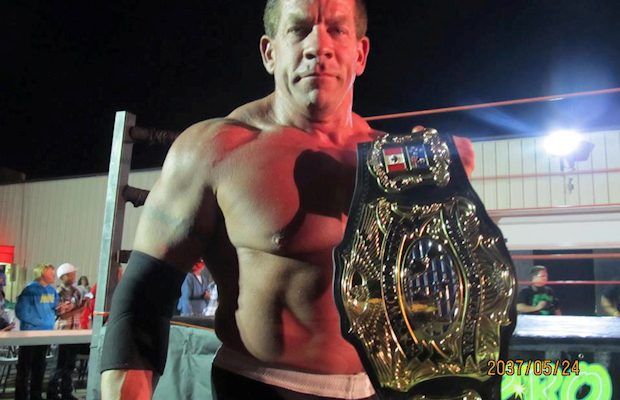 This is one of the hardest stories I've ever had to report on. In what could only be described as a tragedy Rockin Rebel, real name Chuck Williams and his wife were found dead in their Philadelphia area home on Friday morning. After a preliminary investigation, it was ruled by local authorities to be a murder-suicide.
The authorities were called to their home at around 6:30 am and some local Philly news reports stated there were gunshots fired.
An official police statement did not name Rockin Rebel and his wife as the victims of this awful incident but it was confirmed to myself and others that they were to two people found at the scene.
"I think it has by now, I'm pretty sure it's come out by now," Dave Meltzer said during Wrestling Observer Radio about the horrific situation referring to the fact their names have been confirmed. "I mean it's been reported in a lot of places yeah. We really don't know much there's not a confirmation of who did the murder and followed with the suicide. The only thing we know is I believe his son, he's got twins so it's either his son or both sons found them this morning and the police came and other family members were there."
"There's really not a whole lot else. It made news. I guess the only thing that was notable was on one of the newscasts that I saw was police had come to that residence a couple of times of late so that would indicate that there have been problems a couple of times before."
Rockin Rebel could be remembered for some enhancement talent roles for WWF and WCW in the mid-90's. He received his biggest push in Tri-State Wrestling and worked in ECW as well. He was popular in the Philly area working for CZW and other local promotions and he was loved by fans and fellow pro wrestlers.
Our thoughts and prayers are with the couples' young twin sons, the entire Williams family and everyone close to them as they carry on through this sad situation.
If you use the quotes in this article please credit Wrestling Observer Radio with a H/T to Still Real To Us for the transcription