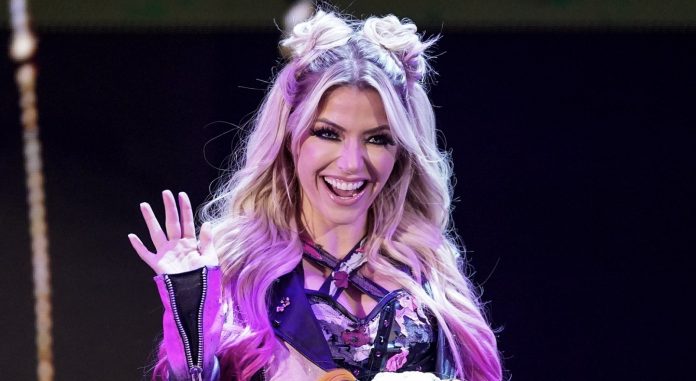 Alexa Bliss certainly knows how to get the wrestling world talking, and she's been keeping things fresh by switching up her look several times over the last few years. Recently the former Raw Women's Champion took to Twitter to reveal that she's now sporting pink hair when she posted the following photo:
— Lexi (Kaufman) Cabrera (@AlexaBliss_WWE) November 6, 2022
Alexa Bliss has been working in the tag team division for some time now, and Bliss managed to capture championship gold last week on Raw when she and Asuka defeated Iyo Sky and Dakota Kai to become the new WWE Women's Tag Team Champions. Unfortunately for Bliss and Asuka their reign was short-lived as Iyo Sky and Dakota Kai won the titles back when they picked up a victory at Crown Jewel.
Prior to his WWE release last year Alexa Bliss had embraced a darker persona while working with Bray Wyatt. Before making their way out into the stadium for their match at Crown Jewel, Bliss and Asuka were interviewed and Bliss was temporarily distracted when Wyatt's logo flashed on the screen. Given their history it will be interesting to see if WWE follows up on this tease. Stay tuned for updates.