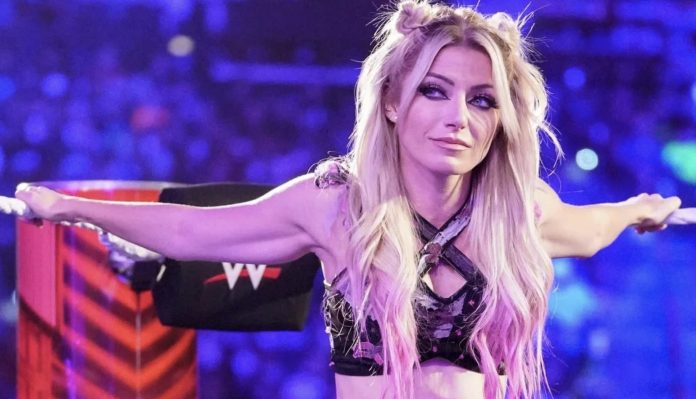 Alexa Bliss has been one of the top stars in the WWE women's division for years now, but she's been off TV since January and she revealed earlier this week that she's pregnant. Bliss and Ryan Cabrera are set to welcome a child into the world later this year, so obviously Alexa Bliss won't be returning to the ring anytime soon.
However, Alexa's in-ring career is far from over as she recently responded to a fan on Twitter and confirmed that she plans to return when she posted the following:
"I'll be back!"
I'll be back!

— Lexi (Kaufman) Cabrera (@AlexaBliss_WWE) May 30, 2023
Alexa Bliss last competed in the ring when she challenged Bianca Belair for the Raw Women's Championship back in January at the Royal Rumble. After she lost the match Uncle Howdy appeared and taunted Bliss.
It had been rumored that Alexa Bliss was set to be part of Bray Wyatt's storyline with Uncle Howdy, but all parties involved have been off TV for months now. It will be interesting to see where things stand when Alexa Bliss does eventually return, and whether or not WWE decides to pick the storyline up again.
One way or another Alexa and Ryan confirmed that the baby is due in December, so we won't be seeing Alexa Bliss anytime soon.