The general sentiment among fans seems to be that WWE hasn't exactly been putting out quality content over the last few weeks, and the company even acknowledged all of the fan complains this week on Raw during Seth Rollins' promo.
There's no denying that WWE has seen better days, and the quality of their shows is being reflected in the ratings.
These may be dark times, but as fans we've been through dark times before. At the moment it's hard to focus on the things that WWE is actually doing right, but it's not all bad.
6 – Elias' Face Turn
Elias had become one of those heels that fans just couldn't help but enjoy. Over the last few months his segments have become something that people look forward to each week, and WWE made the right move when they turned him face.
Now that Elias is a face, fans can fully embrace him, and it gives WWE endless possibilities in regards to potential songs they could use to get him over.
When The Rock performed a concert on WWE programming it was always magical, and it gave viewers some great moments to talk about.
With Elias, WWE has the opportunity to create moments like that each and every single week. If creative can come up with the right musical content for Elias to present to the fans, there's no telling how far he could go with his current gimmick.
5 – Paige As SmackDown Live General Manager
Raw is seemingly in a never ending cycle of General Manager drama, and the powers that be just can't seem to resist putting a heel authority figure in charge that makes the fans groan ad nauseam.
Even when Raw has a face in the General Manager position, Stephanie McMahon is always lurking somewhere in the shadows waiting for the right moment to tell them they suck.
That's where Paige comes in. She's the current GM of SmackDown Live, and instead of getting involved in the drama on her show, she simply manages the drama on her show.
Paige knows how to carry a segment when needed, but she always makes sure to keep the spotlight on the SmackDown Live Superstars instead of herself – which is a refreshing dynamic compared to Raw where the vast majority of the 3 hour show has been about Baron Corbin's quest to become GM.
4 – Pushing Seth Rollins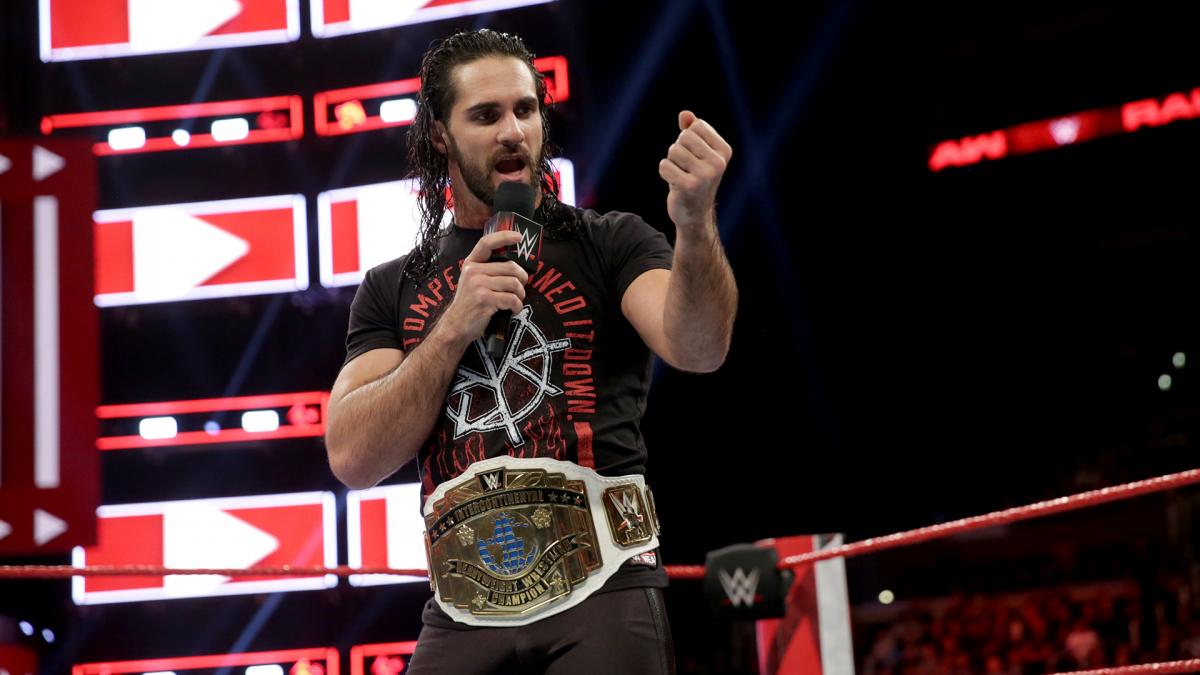 Raw is obviously in desperate need of a top babyface, and it seems that their plans keep getting foiled every time they try to put someone in that position.
Luckily Seth Rollins has been more than ready for the task for quite some time now, and he's a natural fit to take the top spot.
Rollins shined this week on Raw with his opening promo, and the fans in attendance were invested in what he was doing not only in the opening segment, but also in the main event as well.
If there was ever a time to pull the trigger on a mega-push for Seth Rollins, this is it.
3 – Daniel Bryan's Heel Turn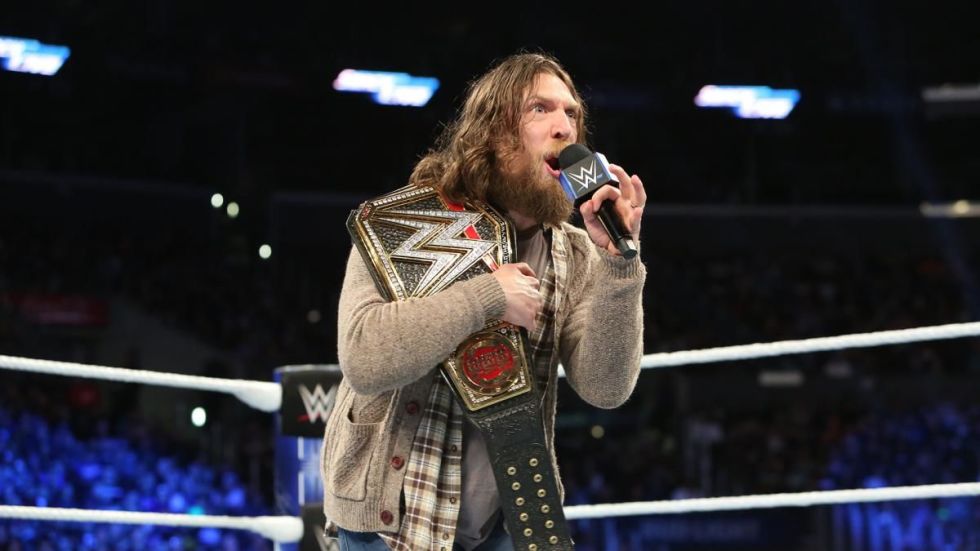 When Daniel Bryan returned earlier this year, fans were obviously thrilled to have him back. But after a few months of Bryan drifting through midcard feuds, it quickly became apparent that the magic from his Yes Movement days was fading away.
It turns out that a Daniel Bryan heel turn was everything we needed, we just didn't know it at the time.
D-Bry's run as a face was such a success that it's easy to forget his heel work was what got him over in the first place, and became the catalyst for the Yes Movement.
Bryan is currently developing a character who is truly annoying, and to be honest it feels kind of good to hate him.
It's not often that you get to see a WWE Superstar call a kid stupid on their birthday nowadays, but it seems that Daniel Bryan is swinging for the fences.
2 – Jeff Hardy's Feuds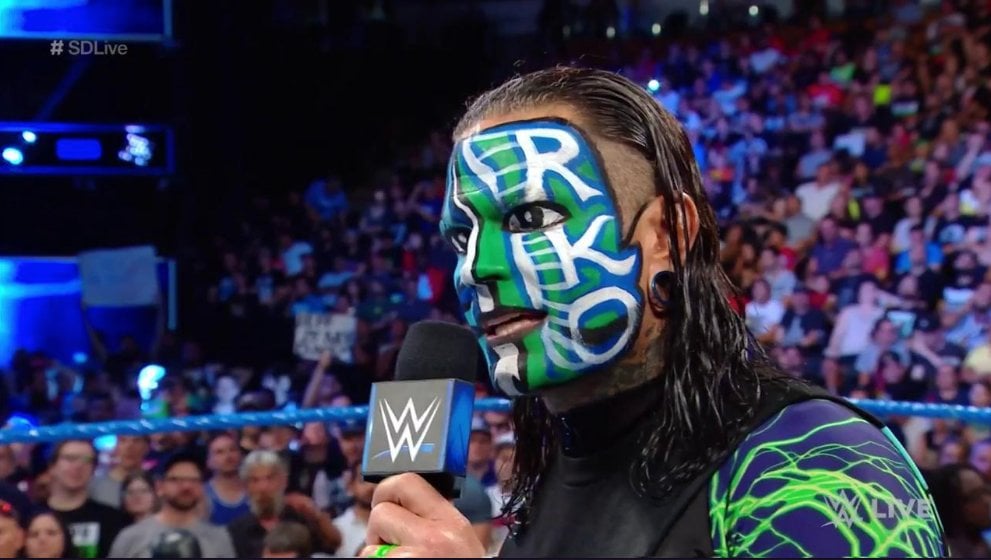 Jeff Hardy is one of the last true babyfaces left in WWE. No matter what the fans always seem to be behind the Charismatic Enigma, and WWE has done a great job of making his feuds personal this year.
Hardy is a great example of how an already established top name can still be a key player on the show without being involved in the title picture.
Jeff's feuds with Randy Orton & Samoa Joe have become a vital part of SmackDown Live because they give the show an emotional anchor.
The former WWE Champion will always work as a sympathetic babyface because even though he's made mistakes in the past, he owns them, and reminds us all that obstacles in life are meant to be overcome.
1 – Letting Becky Lynch Shine
In the past we've seen fans call for certain Superstars to be pushed, and WWE officials would either do what they could to cool them down, or had to be dragged along kicking and screaming on the way to the top.
Initially there seemed to be a little resistance when the fans fully embraced Becky Lynch after she turned at SummerSlam, but over the last few months WWE officials have been allowing Becky to be Becky, and it's working out great.
Becky Lynch isn't just the most popular star on SmackDown Live, or in the women's division, she's arguably the most popular Superstar in the company right now. Everybody is talking about Becky, and she's exploiting that fact by giving people something to talk about every time she grabs a mic, gets in the ring, or posts a tweet.
It's been a while since a Superstar has connected with the fans the way Becky Lynch has recently, and it would be in WWE best interest to keep a rocket on her back and let it burn as long as they possibly can.