The Royal Rumble has come and gone and we are now on the Road to WrestleMania. There's two months to go until the big event airs live on the WWE Network and it seems that most of the card has already been decided.
WrestleMania 33 is shaping up to be a very part-timer heavy event with a few questionable matches sprinkled throughout the show. However, you can't really judge a wrestling event by its card until it actually takes place, as every show has the chance to surprise even the most jaded of wrestling fans.
With that being said, WrestleMania 33 could go either way at this point and today we're going to look at a few things that just shouldn't happen at the big event. Without further ado, let's get started.
#5 – The Intercontinental Title Shouldn't Be Defended In A Multi-Person Ladder Match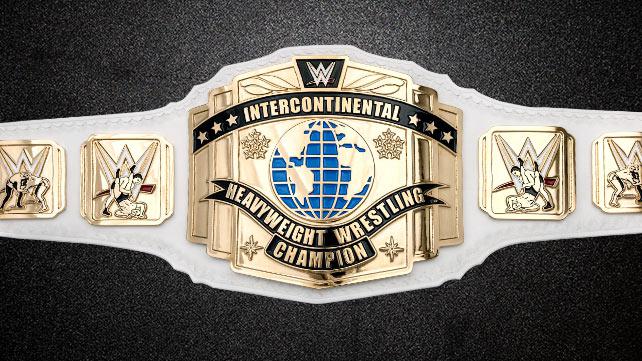 For the past few years the Intercontinental Title has been defended in a multi-person ladder match as a way to get as many mid-carders on the show as possible. There's no denying that the matches have been fun, but the Intercontinental Title deserves better this time around.
The Intercontinental Title was featured prominently on SmackDown in 2016 and the belt was revitalized thanks to stars like The Miz and Dolph Ziggler. Miz and Ziggler showed just how interesting the IC Title scene can be if booked right and WWE has a golden opportunity to keep the title's momentum going with Dean Ambrose at WrestleMania 33.
#4 – The Undertaker Shouldn't Defeat Roman Reigns
Yes, I am proposing that Roman Reigns should beat The Undertaker at WrestleMania 33 and I can feel you giving me a dirty look through your computer screen.
I get it, Roman Reigns is Vince McMahon's "chosen one" but he's certainly not the people's "chosen one." However, we all need to face the facts here people; The Undertaker did not look good at this year's Royal Rumble.
Father Time is trying to hit The Undertaker with the Tombstone and it's apparent that Taker doesn't have much gas left in the tank. Whether you like it or not, Taker is going to be facing off against Reigns at WrestleMania this year and it's time for The Undertaker to do the honors and lay down for the count.
The Undertaker has only lost one WrestleMania match in his career and wrestling fans who think Brock Lesnar was the right guy to end the streak are few and far between. When Brock beat Taker at WrestleMania 30 it was a shocking moment without a doubt, but what did it really accomplish in the long run?
Roman Reigns is likely going to be with the WWE for many years to come and although his resume is already already impressive, someone from the current generation of stars needs a win over The Undertaker at WrestleMania, and at this point it makes sense for it to be Reigns.
#3 – Randy Orton Shouldn't Walk Out With The WWE Title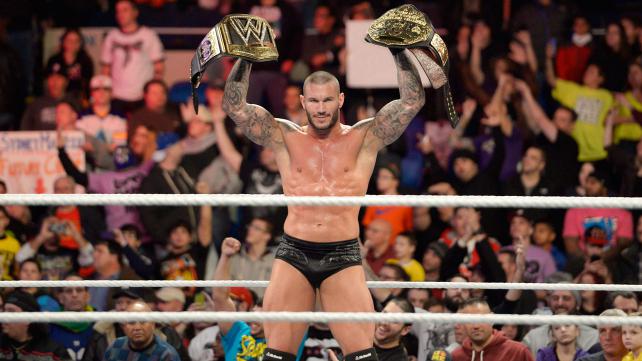 Randy Orton won the 2017 WWE Royal Rumble match and he earned himself a guaranteed title shot at WrestleMania 33. Orton has been part of The Wyatt Family for months now, but it's rumored that Bray Wyatt will win his first World Championship at Elimination Chamber to set up a match between the two stars at the show of shows.
If this match does happen, and it seems likely that it will at this point, it only makes sense to let Bray Wyatt leave the show as WWE Champion. Bray Wyatt is one of the most interesting characters that WWE has, but to say that he's been booked poorly would be an understatement.
At WrestleMania 30 Bray Wyatt was nothing more than fodder for John Cena to tear through and he found himself in a similar situation at WrestleMania 31 when he faced The Undertaker.
Bray Wyatt needs a big victory at WrestleMania and he needs it bad. If WWE is serious about letting Bray Wyatt live up to his potential then it's truly now or never, and a win over Randy Orton at WrestleMania 33 could go a long way for the leader of The Wyatt Family.
#2 – The Rock Shouldn't Get A 20 Minute Segment
Listen folks, I love The Rock. You love The Rock. We all love The Rock. But for the love of WrestleMania, please don't give this man a 20 minute segment this year.
As far as I'm concerned, The Rock is, and always will be welcome at WrestleMania. He's always electrifying, and if used right he definitely enhances the show. However, the past two WrestleManias have gone a little overboard when it comes to Rock appearances.
At WrestleMania 31 The Rock was part of a segment with Triple H, Stephanie McMahon and Ronda Rousey that lasted over 20 minutes, and although it was fun for what it was, did it really have to be so long?
At WrestleMania 32 The Rock made his way down to the ring and cut an extended promo before he defeated Erick Rowan in record time.
Should The Rock appear at WrestleMania 33? Yes. Should he get more than 10 minutes to do his thing? No.
The legends segment that was done with Steve Austin, Mick Foley and Shawn Michaels at WrestleMania 32 was a perfect example of how to do these appearances the right way. All three men got their spots in, the crowd loved it, and it was over and done in less than 10 minutes. It didn't take anything away from the rest of the show and The Rock shouldn't take anything away from the rest of the show either.
#1 – Brock Lesnar Shouldn't Walk Out With The Universal Title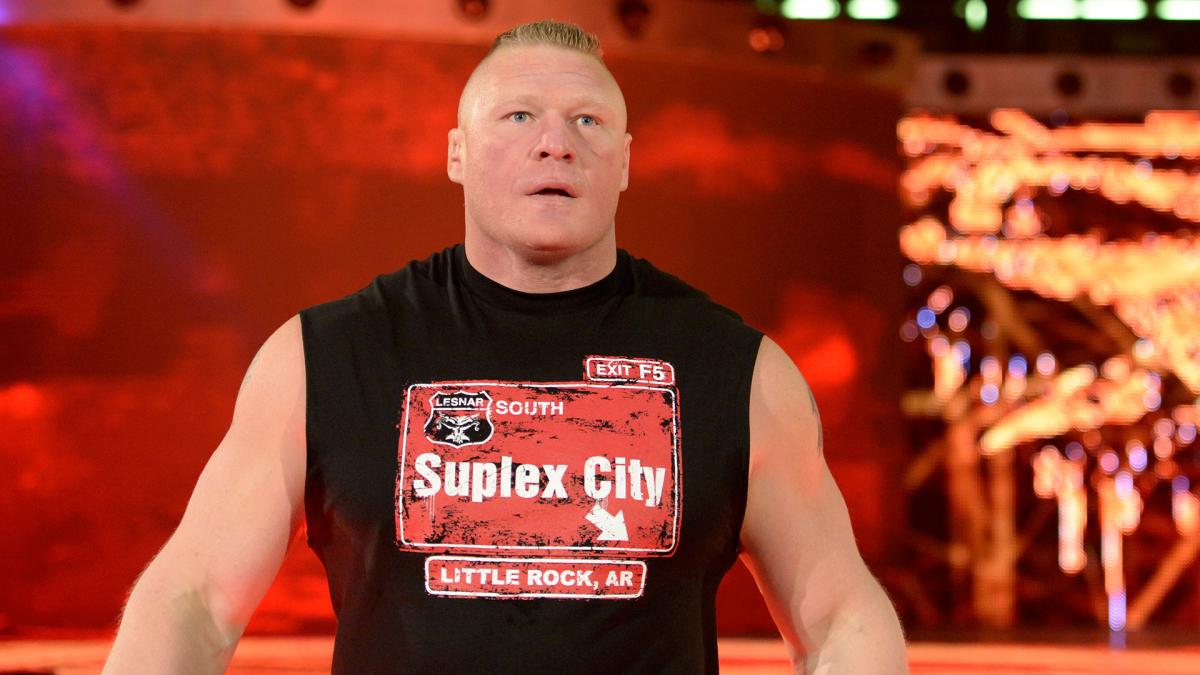 Brock Lesnar officially challenged Goldberg to a match at WrestleMania 33 on Raw this week, and it's pretty much a foregone conclusion that Goldberg is going to say yes. It looks like we'll be seeing Goldberg clash with Brock Lesnar at WrestleMania 33, and it was recently reported that Goldberg may win the Universal Title on the Road to WrestleMania and carry it into his match with Lesnar. Oh yeah, Goldberg vs. Lesnar is also expected to be the main event of the show.
There's no way around it, this match is going to catch some flack from the fans. The fact of the matter is that it's 2017, not 1997, and a Brock Lesnar vs. Goldberg title match at WrestleMania is going to shine a big spotlight on the creative team's inability to make new stars.
At this point the match is what it is, but it's what happens next that really matters.
Remember when Brock Lesnar won the WWE Title at SummerSlam in 2014 and then basically disappeared for a few months? Yeah, that was awful.
The WWE was without a champion for quite a while and no matter how you want to spin it to justify the booking of Lesnar's title reign, it was really awkward not seeing the title on TV every week.
Doing that all over again would just be a huge step backwards for WWE. Lesnar shouldn't walk out with the title if he's just going to disappear until SummerSlam, and realistically the title probably shouldn't even be a part of this match in the first place.
We're officially on the Road to WrestleMania, but is it off to a rocky start? On this week's episode of Still Real Radio we're talking about what's to come over the next few weeks and more. Feel free to check out the latest episode below, and if you like what you hear please subscribe to the show on iTunes.