Chris Jericho has been on one heck of a run in 2016, and some fans feel that this run has been the best of his career.
Since Chris Jericho returned in January, he's treated fans to exciting feuds with AJ Styles and Dean Ambrose and he's introduced us to the List of Jericho. Chris Jericho's current run has spawned many Chris Jericho memes, and today we're going to use them to retrace his steps.
Chris Jericho memes took the internet by storm this year thanks to the Gift of Jericho, the List of Jericho, and all other things involved Jericho. Here are 19 Chris Jericho memes that tell the story of his current WWE run.
19. – Chris Jericho returned in early 2016, and he found himself in a friendly rivalry with AJ Styles following the Royal Rumble.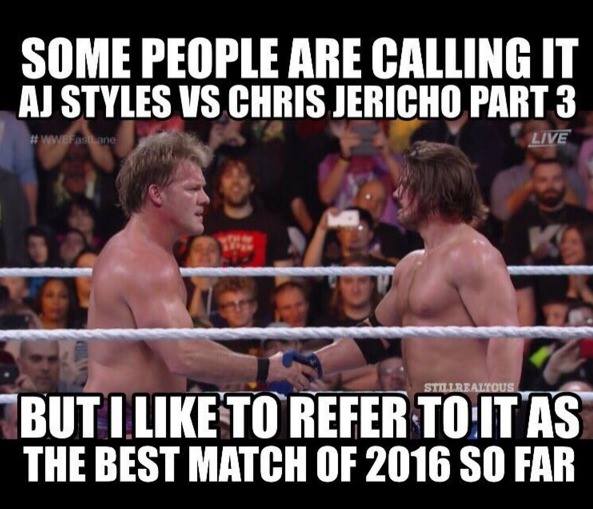 18. – However, the rivalry didn't stay friendly for long, and Chris Jericho turned on AJ Styles.
17. – AJ Styles wasn't the only one who felt Chris Jericho's wrath, as he took his dastardly heel tactics to the next level.
16. – Chris Jericho and AJ Styles faced off at WrestleMania 32, and all of those dirty heel tactics, and mind games helped Jericho get the victory.
15. – Following his rivalry with AJ Styles, Chris Jericho set his sights on Dean Ambrose.
14. – Chris Jericho continued his descent into heel madness, and in the process he changed the words "stupid idiot" for wrestling fans around the world forever.
13. – The rivalry with Dean Ambrose led to one of the more infamous spots of Chris Jericho's career, when he was thrown onto a pile of tacks, and he had to have 69 tacks removed from his body.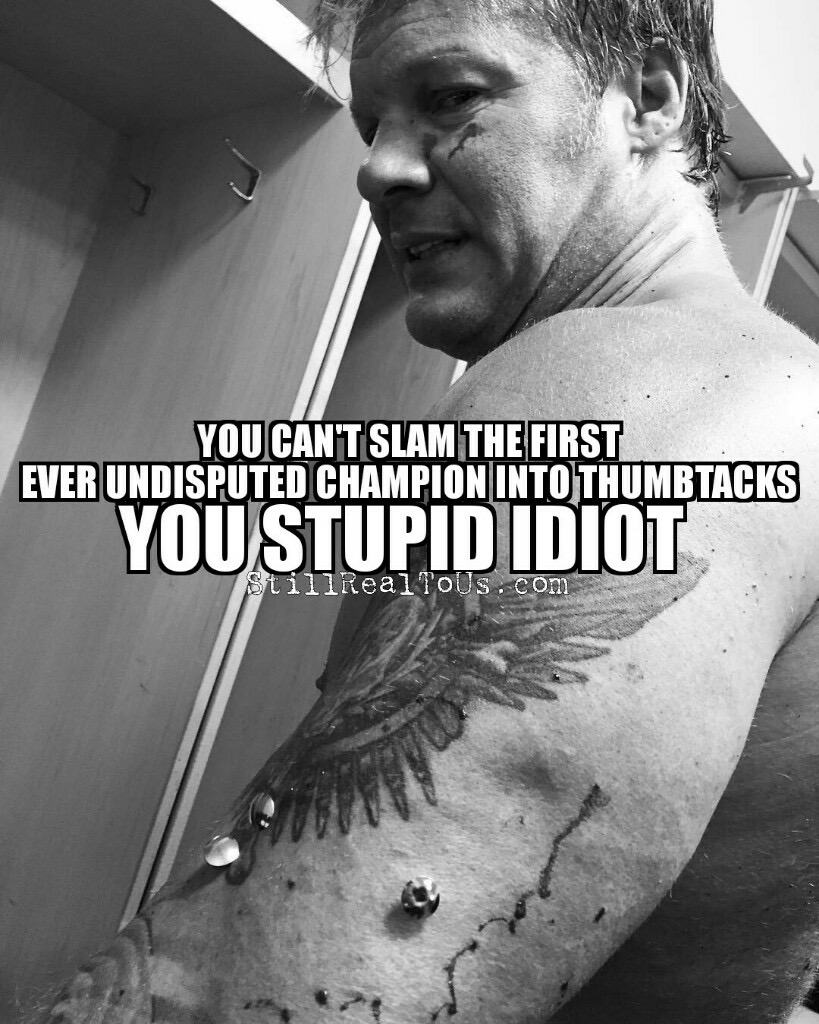 12. – As the weeks went on Chris Jericho continued to preach about the "Gift of Jericho" and we all accepted the fact that we needed to "drink it in maaaaannnnn."
11. – Chris Jericho then welcomed Randy Orton back during the Highlight Reel at Battleground. The segment led to one of Randy Orton's more memorable quotes of 2016.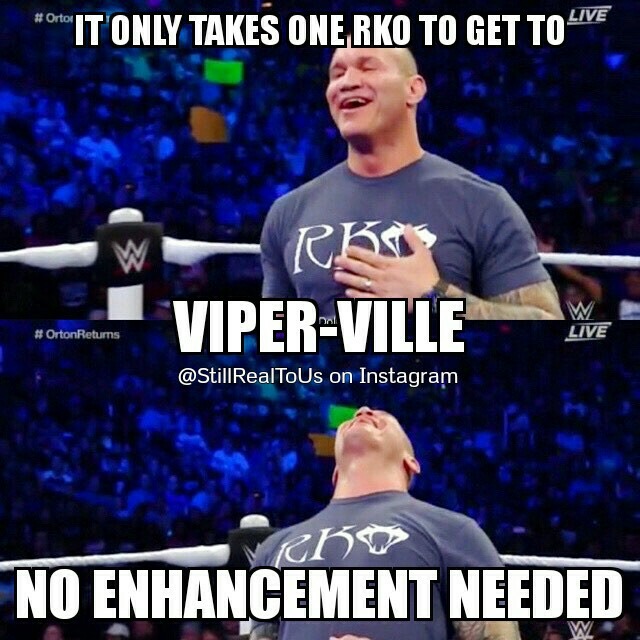 10. – Chris Jericho then started working with Kevin Owens, and the two stars quickly became best friends.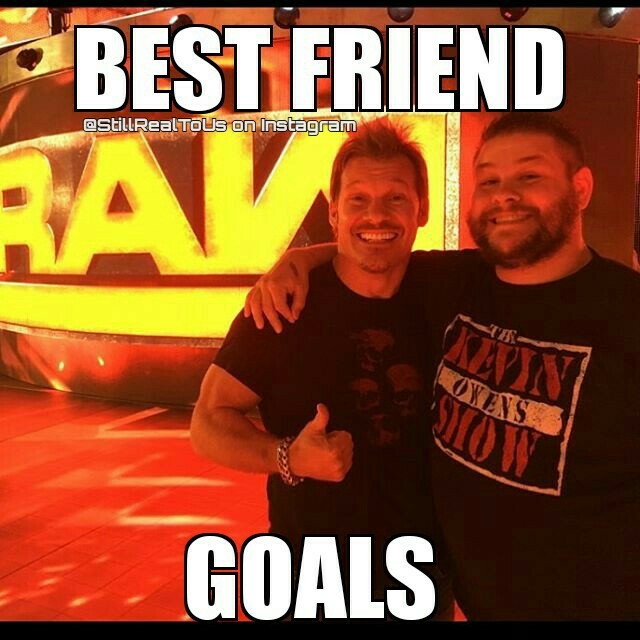 9. – First ever Undisputed Champion continued to push himself each and every week, and he proved that there's nothing he can't get over.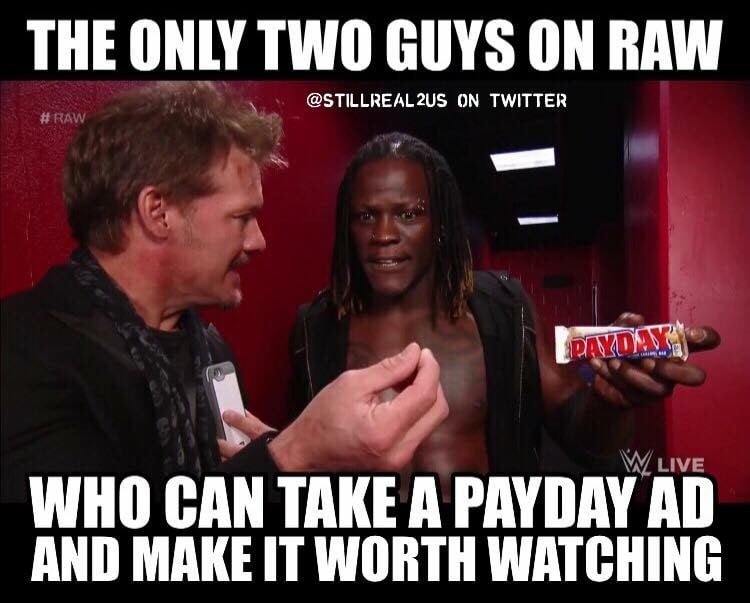 8. – The best friends continued to do stuff that best friends do together, like travel through time.
7. – Chris Jericho and Kevin Owens continued to warn Tom Phillips that if he messed with them, he would get "it."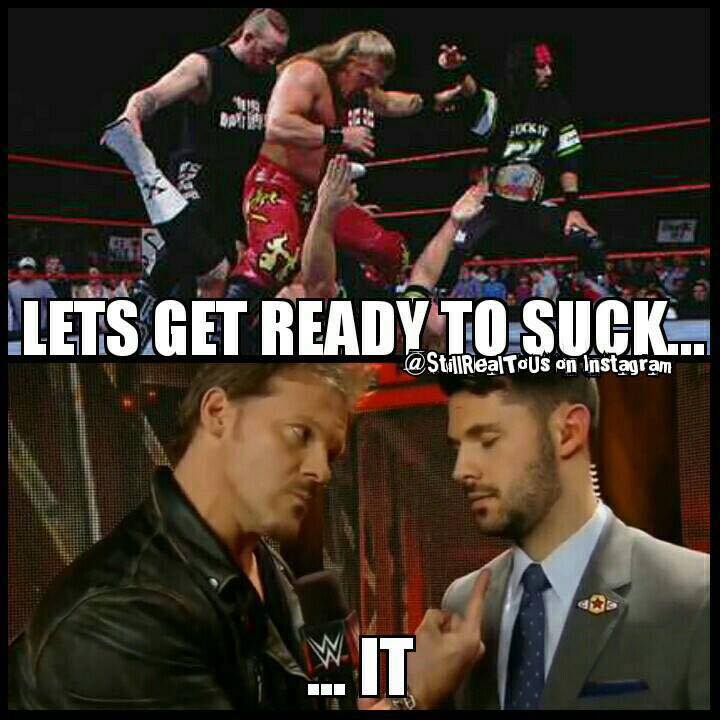 6. – Chris Jericho then introduced the List of Jericho, which has since become the most over thing on Raw.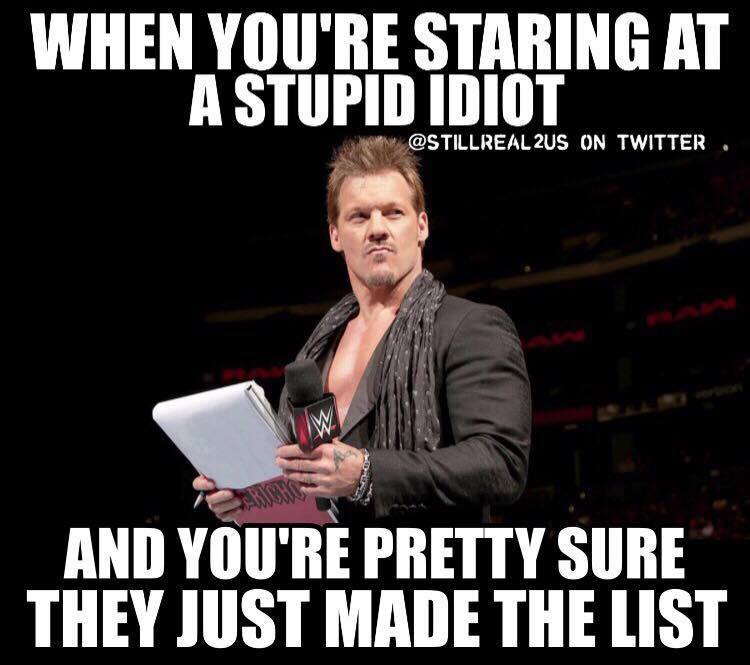 5. – Chris Jericho then lost the List of Jericho, which he eventually find after he searched for a while.
4. – Jericho would also introduce the Key of Jericho.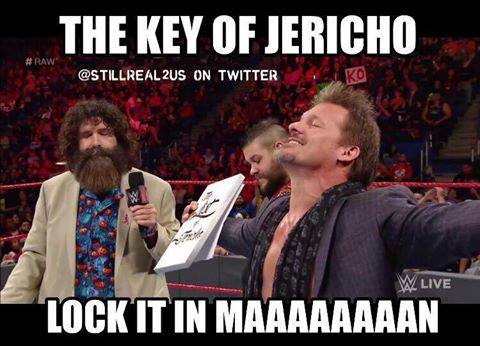 3. – Then the Scarf of Jericho.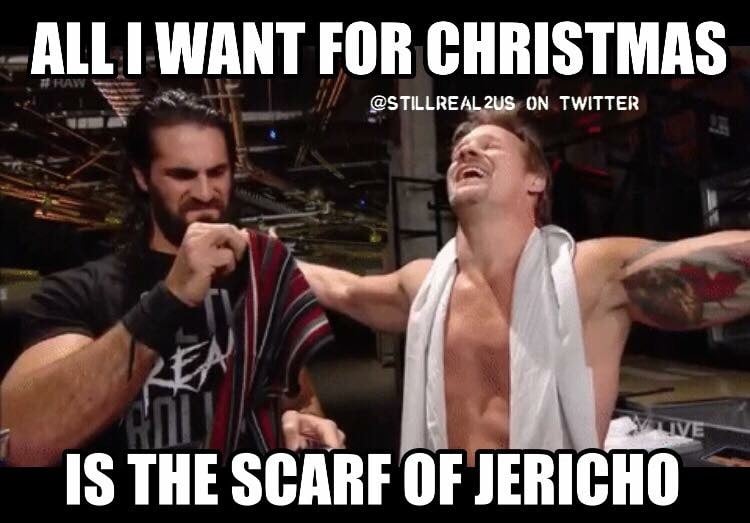 2. – Through all of this Chris Jericho became the MVP of Monday Night Raw.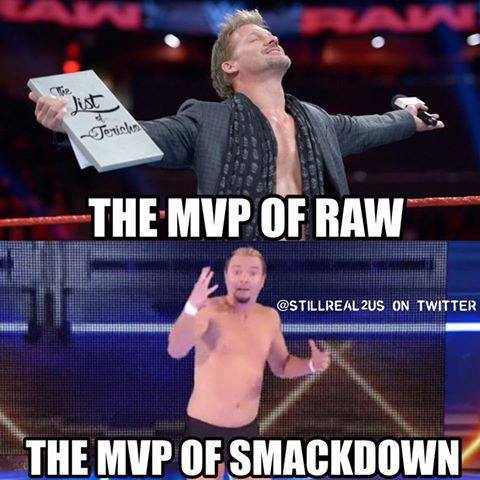 1. – Recently Chris Jericho's frienship with his BFF Kevin Owens has been put to the test, and Owens told Jericho he doesn't need him. Now Chris Jericho is letting Owens know that he's fine on his own, but Kevin Owens doesn't seem to want to let his BFF go.
It remains to be seen where Chris Jericho will go from here, as his friendship with Kevin Owens certainly seems to have hit a rough patch. However, if these Chris Jericho memes are any indication, we'll be entertained regardless of which path Chris Jericho decides to take.
If you enjoyed these Chris Jericho memes, check out some Stone Cold Steve Austin memes via the link below.
Related: 10 Funny Stone Cold Steve Austin Memes Cause Stone Cold Said So