The PG Era hasn't been all that successful at building stars as previous eras have. Why is that? Could it be that some current superstars are simply placed in the wrong era? We think so, and we these are the eras that we truly think some PG Era stars belong in.
#15 – AJ Lee – Attitude Era
Whether WWE likes it or not, AJ Lee is somewhat of a sex symbol. She's hot as hell and she flaunts it without even knowing it. Aside from her sexual prowess, AJ Lee is a great wrestler. She currently resides in the PG Era but it's just not where she belongs. She's the face of women's wrestling in the PG era but AJ deserves so much more.
AJ deserves rich storylines and women that can mirror her dedication. She won't get that in the PG Era no matter how hard she tries. She's the one bringing attention to women's wrestling in 2014 but back in 2000, she would have been such a bigger star.
#14 – Ryback – The Attitude Era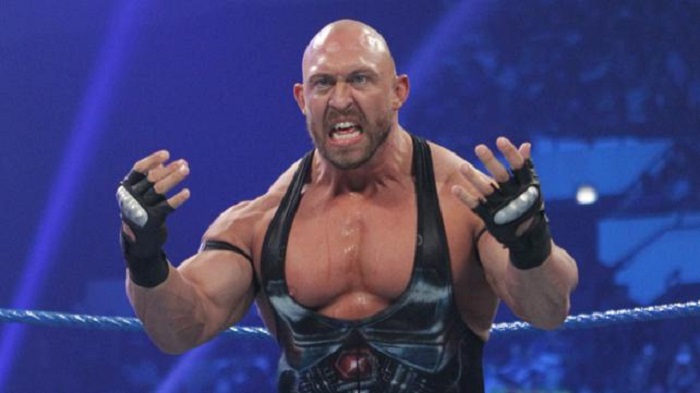 WWE dropped the ball on Ryback. Let's face it, he may be somewhat limited but with the right push this guy would have been a huge star. Ryback would have been the perfect answer to Goldberg during The Attitude Era and he could have trumped him before the streak even started. The Attitude Era had a few big guys with power moves that were a lot of fun to watch and Ryback would have fit right in. He could have been a HUGE name in the PG Era whether you like him or not, but once again, WWE dropped the ball but they would have given him the push he needed during The Attitude Era.
#13 – Daniel Bryan – Ruthless Aggression Era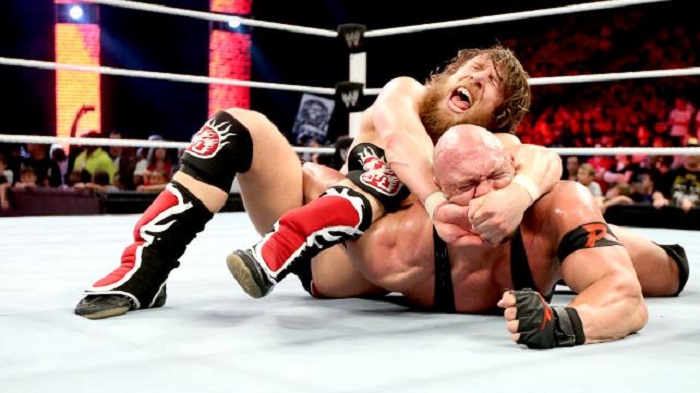 This one is a hard entry to make because, Daniel Bryan is pretty much the perfect superstar to bridge the gap between all eras. He has the PG Era personality with the Ruthless Aggression Era wrestling style, The New Generation Era persona and The Attitude Era catchphrase. This one is simply put here because we would have loved to see Daniel Bryan have meaningful feuds with Chris Benoit, Kurt Angle and Eddie Guerrero. Unfortunately, WWE saw the light just a few years too late.
#12 – Kofi Kingston – Golden Era
Kofi Kingston has that one dimensional personality. He's a great wrestler in the ring but WWE hasn't allowed him to have the personality needed to survive in the current "sports entertainment" climate. Kofi Kingston would have been much more at home wrestling performers like Ricky Steamboat and Randy Savage. History would have been told much differently had Kofi Kingston been given the chance to tell a story with Ricky Steamboat.
#11 – Fandango – Golden Era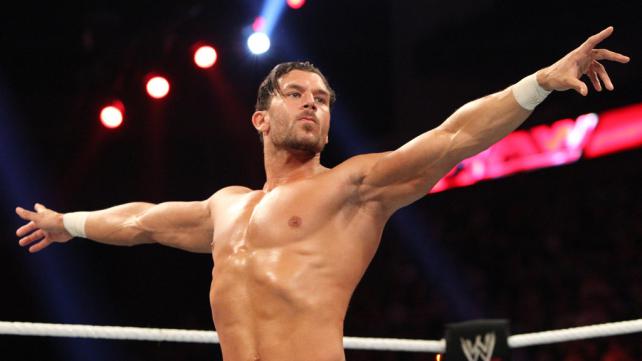 Talent is measured by how well someone takes a terrible gimmick and makes it work. The performer behind Fandango has taken this gimmick and made it work so well beyond what it ever should have been. This gimmick is built for the 80s and his wrestling style was built to match. He may have never made it to the top of the Golden Era, but his character would have fit right in.
#10 – Seth Rollins – Ruthless Aggression Era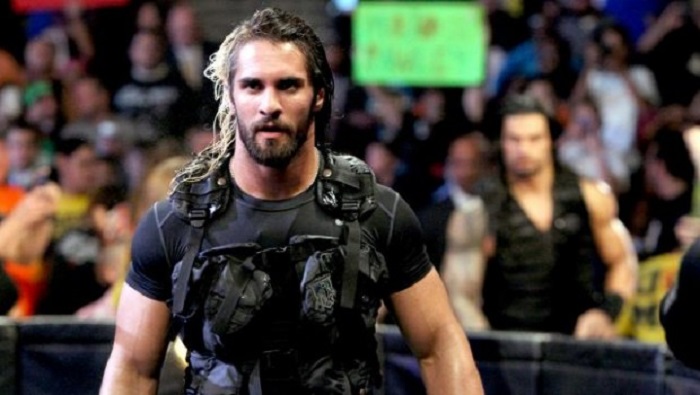 Seth Rollins is a very versatile performer but it's his high flying moves that get people talking. The Ruthless Aggression Era was arguably the only time in WWE where the company really highlighted that type of wrestling style. The Cruiserweight Championship would have been the perfect platform for a guy like Seth Rollins to make a name for himself and he's just talented enough to the point where he would have been able to use that division as a stepping stone to bigger things.
#9 – Natalya – Ruthless Aggression Era
When it comes to women's wrestling, Natalya is without a doubt in the wrong era. Natalya belongs in the best era of women's wrestling and that is the Ruthless Aggression Era. The Ruthless Aggression Era had all of the stars of The Attitude Era with more ability. Natalya is the best women's wrestler currently in the WWE but she has no equal. The thought of Natalya facing off against Trish Stratus or Lita is something to drool over.
#8 – Dolph Ziggler – New Generation Era
Dolph Ziggler just has that cheesy early 90s aura about him. It works in the current era because people love throwbacks but in the New Generation Era it would have been far more relevant. His look and style just screams New Generation Era and if this guy had a feud with Shawn Michaels in his prime, he would have been just as big of a legend as the Heartbreak Kid himself.
#7 – Sheamus – Golden Era
Sheamus has that simple smash mouth style but it's his persona that puts him in this era. Ever since WWE let Sheamus show off more of his personality it's been obvious that he belongs in the Golden Era. Sheamus is the simplistic good guy and he wants you to eat your vitamins and say your prayers, fella. In the PG Era he's the Irish John Cena but in the Golden Era he would have been the Irish Hulk Hogan.
#6 – John Cena "Dr. of Thuganomics" – Attitude Era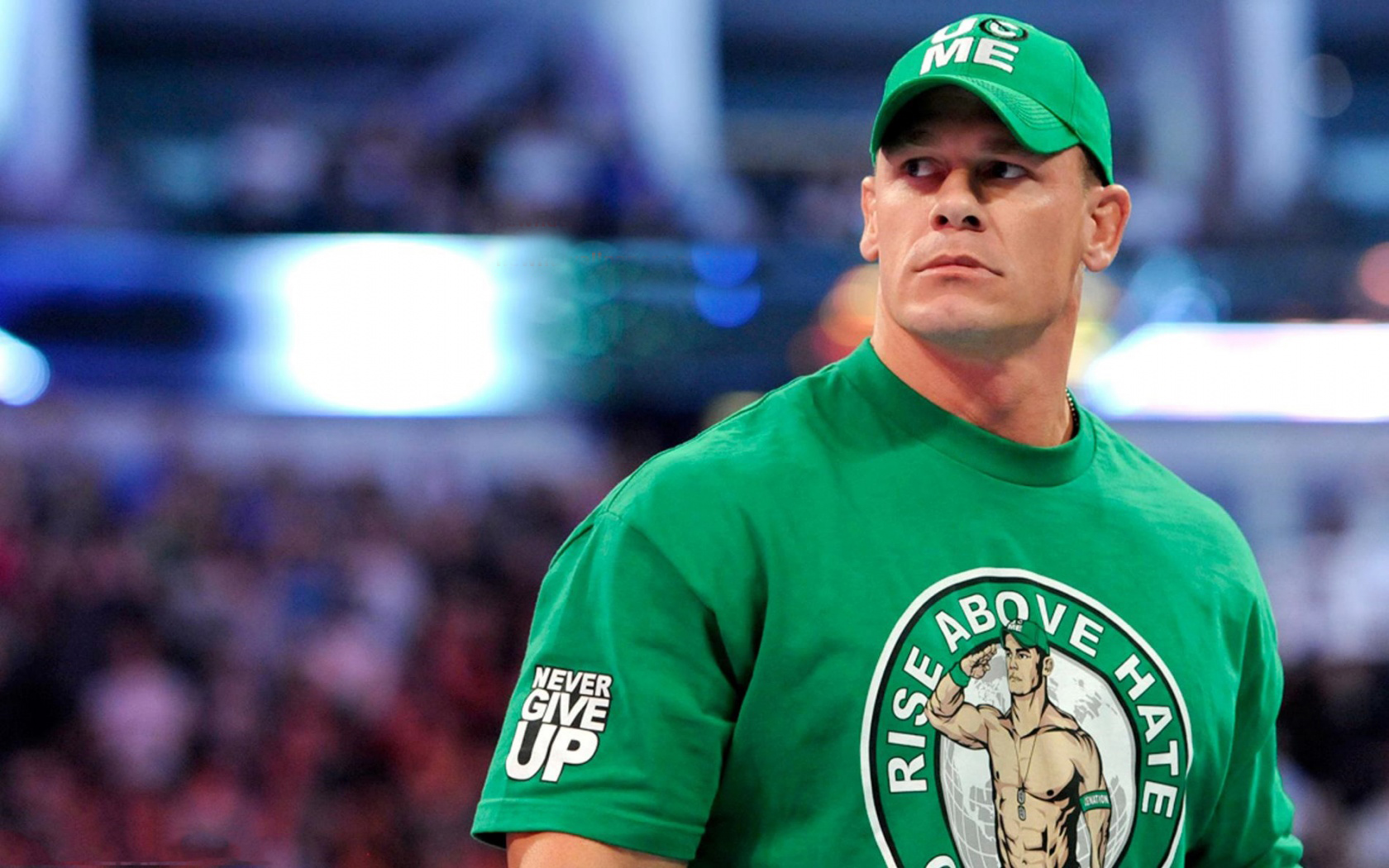 John Cena's hip hop persona was without a doubt one of the best gimmicks of the Ruthless Aggression Era but it would have shined just a little bit brighter during The Attitude Era. Eminem was at his peak and John Cena's rapper gimmick was pretty much riding the wave of Eminem's success. Like we said, it worked great during the Ruthless Aggression Era but if John Cena had arrived a few years earlier, he would be viewed a whole lot differently today.
#5 – Bray Wyatt – Attitude Era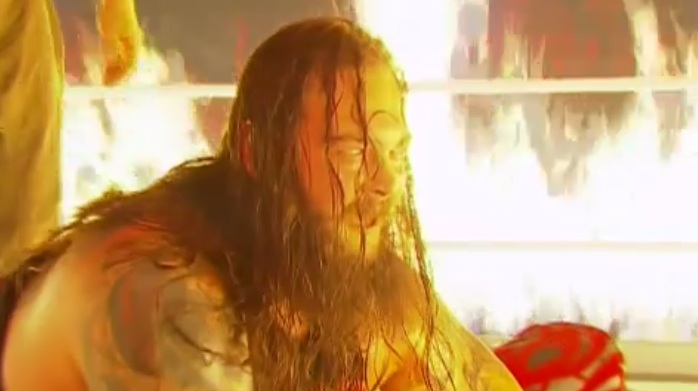 Bray Wyatt works great in the PG Era because he's just the dose of over the top the that current era needs, but The Attitude Era would have served him a little bit better. Bray's gimmick could work in just about any era but we just can't resist the temptation when it comes to booking Bray Wyatt in his prime against The Undertaker in his prime.
#4 – Randy Orton – Attitude Era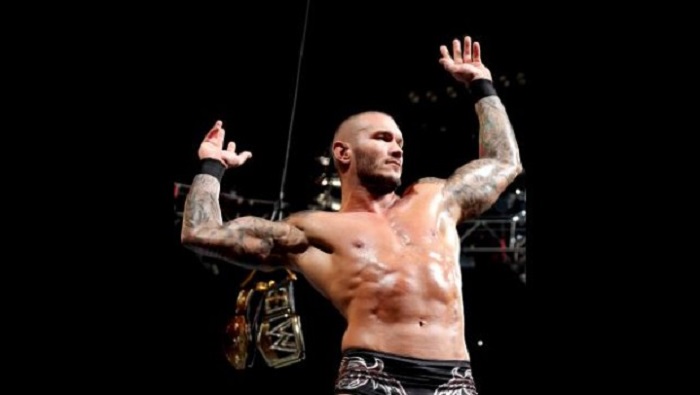 Randy Orton is one of the greatest heels of this generation. He has fluctuated up and down the card but when he gives his heel persona everything he's got it just can't be beat. Randy's "Legend Killer" persona was perfect for Ruthless Aggression Era and it was one of the shining moments of that era. As great as the "Legend Killer" was during the Ruthless Aggression Era it's hard not to think about how well that persona would have matched up against The Attitude Era's biggest names.
#3 – John Cena "Hustle, Loyalty, Respect" – Golden Era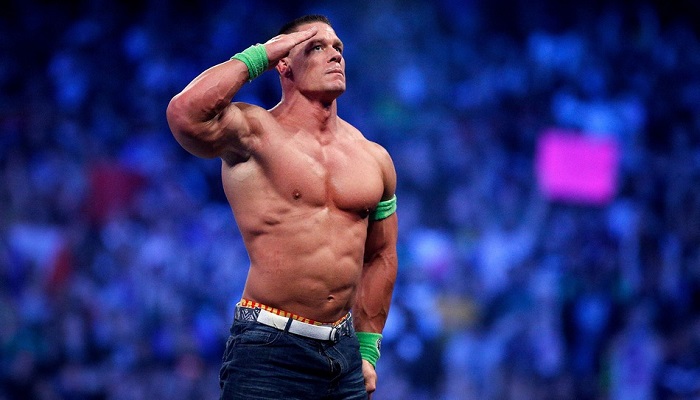 John Cena is the face of the PG Era. Cena's current character is the perfect embodiment of the modern era and it's hard to argue that it belongs there. Still, his current persona is timeless and it echoes Hulk Hogan's 80s persona to a fault. We would love to see "Eat your vitamins and say your prayers." go against "Hustle, loyalty, respect." because those two catchphrases are just begging for a face off.
#2 – Dean Ambrose – Attitude Era
Dean Ambrose was built for The Attitude Era simply because he has too much personality to belong anywhere else. When Dean Ambrose is on the screen you never know what's going to happen and that's what The Attitude Era was all about. Ambrose is a loose cannon which makes any segment he's involved with must see TV. What will Dean Ambrose do next? We have no idea, you have to keep watching to find out and that's the beauty of it.
#1 – CM Punk – Attitude Era
There just isn't a single modern superstar with more attitude than CM Punk. Punk was the attitude in the PG Era. He wanted WWE to be edgy in a time where the company wanted to be family friendly. He tried his hardest and although the company may not have appreciated it all that much, the fans did. Seeing CM Punk in his prime go toe to toe with Steve Austin in his prime would be a dream come true. The thought of watching Punk drop pipe bombs on The Attitude Era's greatest stars just has us going crazy. We will never see it happen, but you know it would have been historic.