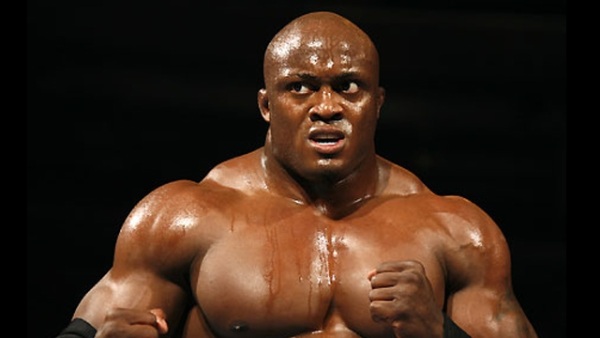 Bobby Lashley defeated Josh Burns in the second round of their fight tonight. Lashley secured a rear naked choke to win the fight via submission with 1:06 left in the second round.
"I wanted to do more with my striking, but I always gotta go to my go-to (wrestling)," Lashley said after the fight. "I've gotta keep moving forward, I had a pretty good camp this time. There's no time off, I'm going right back into camp. I've got some big training camps coming up, so I'm just going to keep going and seeing what Bellator hands me next."
With the victory, Lashley improves his MMA record to 11-2, while Burns falls to 8-8.