The world of professional wrestling moves fast. The landscape can change in an instant, and a lot can happen in WWE over the course of a year.
Here we are on the road to WrestleMania 35, and things are looking quite different for WWE.
Let's take a look at a few of the ways that WWE was completely different one year ago.
#11 – Roman Reigns Was WWE's Top Dog
For years Roman Reigns was pushed as the next face of the WWE, but WWE had to press pause on his push back in October of 2018 when Roman announced that he was stepping away from wrestling to focus on his battle with leukemia.
Roman then vacated the Universal Championship and he hasn't appeared on WWE programming since.
Reigns has been in the spotlight on the road to WrestleMania since WrestleMania 31, and most fans assumed that things would be no different before he was taken out of action due to very unfortunate circumstances.
Right now it doesn't appear that Roman will be part of the Show of Shows this year, as there's no timeline for his return to the ring.
#10 – Daniel Bryan Was Still Retired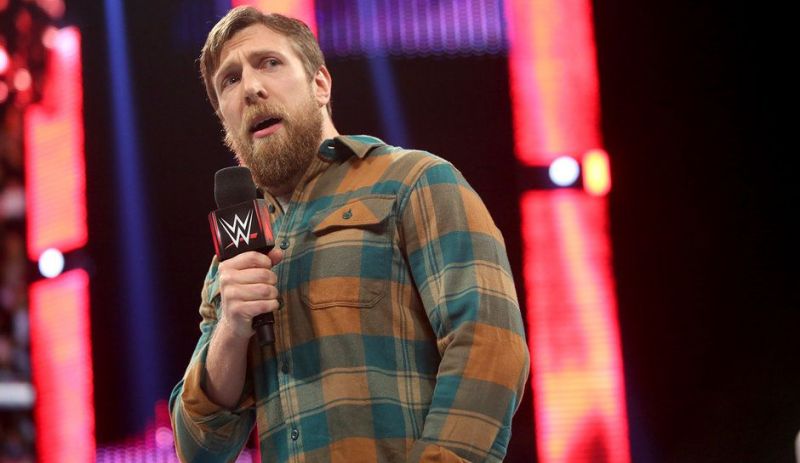 Daniel Bryan is the current WWE Champion, and he recently brought the title back to his home state where he gave his retirement speech three years ago.
It's easy to forget that Bryan was retired from 2016 to 2018, but at this time last year many people were convinced that Daniel Bryan would never wrestle again. Now Bryan seems poised to walk into WrestleMania 35 with his eco-friendly WWE Championship.
Whether you're a fan of Bryan or not, you have to admit that his return to the ring is one hell of a comeback story.
#9 – Shinsuke Nakamura Was Being Pushed As A Potential Main Event Star
There was a lot of hype behind Shinsuke Nakamura when he joined the WWE main roster, and there was even more hype behind him when he won the 2018 men's Royal Rumble match.
AJ Styles vs. Shinsuke Nakamura was one of the most anticipated matches on the WrestleMania card last year, and Nakamura left a lasting impression on fans when he turned heel after losing to AJ.
Unfortunately the rest of 2018 turned out to be a mixed bag for Nakamura as he managed to win the United States Championship, but struggled to get a regular spot on TV even though he had gold around his waist.
#8 – Asuka Was Undefeated
Asuka is the current SmackDown Women's Champion, so she seems to be doing pretty well for herself. But one year ago no one was ready for Asuka.
The undefeated NXT star managed to win the first women's Royal Rumble, and she went on to challenge Charlotte Flair for the SmackDown Women's Title on the Grandest Stage of Them All.
Unfortunately for Asuka, Charlotte broke her streak at WrestleMania, and The Empress of Tomorrow spent several months drifting in the midcard following the Show of Shows.
2018 wasn't the best year for Asuka, but again, she seems to be doing pretty well for herself right now.
#7 – Bray Wyatt Was Still On TV
Remember Bray Wyatt? Of course you do. He's kind of hard to forget, even when he hasn't appeared on WWE programming in months.
Fans are wondering when Bray Wyatt might be returning to TV, but at this point it seems all we can do is wait.
This time last year however, Bray was getting a lot of attention thanks to his feud with Matt Hardy, and eventually that attention propelled Wyatt and Hardy to the top of the tag team division.
Here's to hoping we see Bray Wyatt again soon.
#6 – Ronda Rousey Hadn't Wrestled A Match Yet
Ronda Rousey has been a very hot topic in the world of professional wrestling for years now, and she's currently the Raw Women's Champion.
It seems that there's a strong possibility Ronda could be closing the show at WrestleMania in April, but this time last year people were still wondering if she could hang in the ring.
So far Ronda has received mostly positive reviews for her in-ring work over the last year, and her WrestleMania match is shaping up to be one of, if not the biggest, match on the card.
#5 – There Was No Such Thing As AEW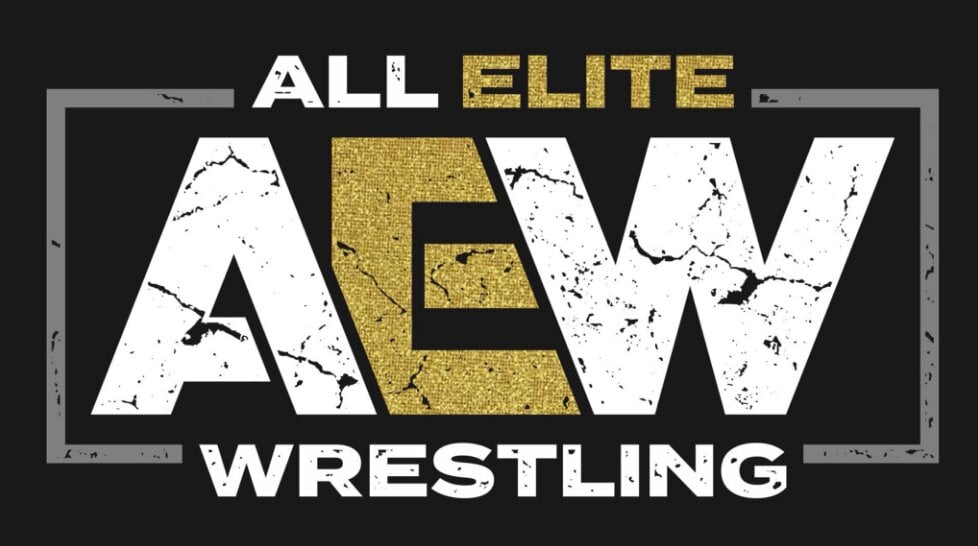 All Elite Wrestling has changed the game in a very short period of time. Since officially announcing the company back in January, Cody Rhodes and The Young Bucks have confirmed several signings, and more big announcements are expected in the weeks to come.
With strong financial backing, AEW has the ability to make big offers to top stars in the industry, which could make things very interesting in the future.
Right now there are still a lot of questions to be answered when it comes to AEW, but the strong buzz behind the company can't be seen as anything but positive for the wrestling business.
#4 – Dean Ambrose Was Out Of Action
WWE recently confirmed that Dean Ambrose will not be signing a new WWE contract when his current deal expires in April.
This is unfortunate news for fans who enjoy watching Dean Ambrose perform on WWE programming, because Dean spent the majority of 2018 sitting on the sidelines.
Ambrose wasn't even a factor on the road to WrestleMania 34, but with only a few months to go before his current WWE deal comes to an end, everyone is waiting to see how he will be booked during WrestleMania season this year.
#3 – Kevin Owens And Sami Zayn Were Mega Heels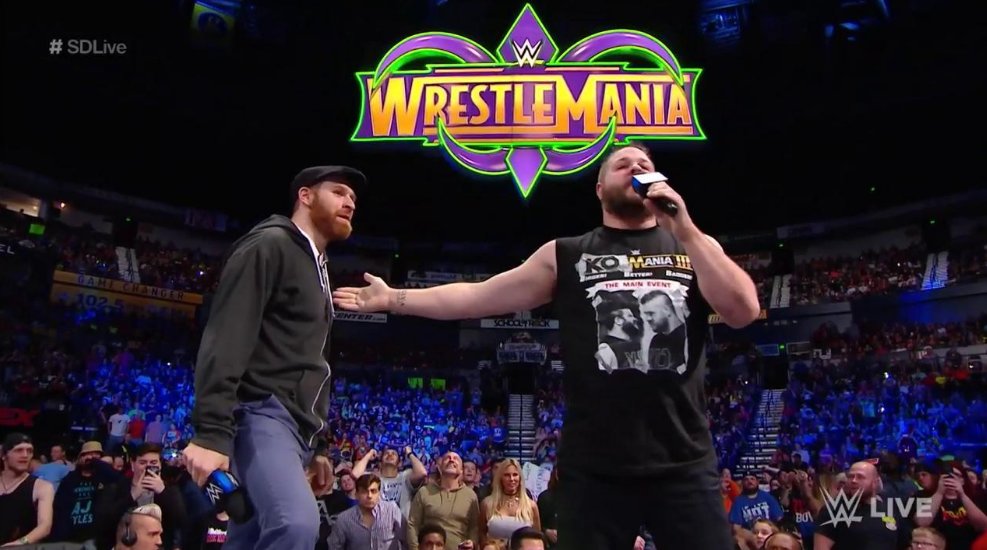 Kevin Owens and Sami Zayn are both out of action at the moment, but on the road to WrestleMania 34 they were arguably the biggest heels on the blue brand.
Owens and Zayn found themselves in a big feud with Shane McMahon that eventually led to Daniel Bryan coming out of retirement at WrestleMania.
When Zayn and Owens are brought back to TV they will have a chance for a fresh start, but let us never forget just how much destruction they caused on SmackDown Live.
#2 – People Really F**king Cared About Rusev Day
It wasn't all that long ago that Rusev Day was one of the most popular acts in the company, but the hype that once surrounded Rusev Day seems to be fading with each passing week.
As the words in bold mentioned above, people really f**king cared about Rusev Day, but WWE for whatever reason decided not to strike while the iron was hot.
Although times have changed for Rusev, it will always be Rusev Day in our hearts.
#1 – Becky Lynch Was Lost In Obscurity
On the road to WrestleMania 35 it could be argued that no one is hotter than Becky Lynch. Following her Royal Rumble win and recent interactions with Ronda Rousey, Lynch is the star everyone is talking about at the moment.
There's a lot of talk about Becky Lynch vs. Ronda Rousey possibly closing the show this year, but in 2018 Becky couldn't even get on the main card at WrestleMania 34.
Becky Lynch's recent run as The Man just goes to show that momentum can shift very quickly in WWE.