Okay, let's just start out by saying WWE Studios pictures don't count here. If you're going to read this list and say, "But Varble, Dean Ambrose and Randy Orton were in movies where they ran around, delivered stilted dialogue, and shot guns… pow, pow." Good point, but that's not what this list is about. We're not saying Ambrose and Orton aren't great, because they are; we just see others as more viable Hollywood breakout stars.
These are people who have a shot at a mainstream career in Hollywood once their professional wrestling career is over. It might be due to their charisma, unique appeal, the way they can embody a character, how they present themselves, or a combination of those attributes.
If you don't agree with it, cool. Let us know who you'd like to see in big movies more by getting at us on Twitter. We love hearing from you guys, even if you don't agree with us.
Also, let's address the subject you're not going to find John Cena, The Rock, or Batista on this list because they are already mega names in Hollywood. It is also important to note there really aren't any current superstars with the apparent potential those guys had either, that's why this was such a fun list to do.
#10 – Enzo Amore
His name is Enzo Amore and he's a certified G and a bonafide stud. Actually his name is Eric Arndt and he's one of the most charismatic personalities WWE has ever seen. Don't get it twisted though, the Enzo character is truly a part of of his real personality, but the dude can act.
Take a look at the Rusev and Lana story he recently went through and you can tell he was really displaying some thespian skill. You could tell he was experiencing some real conflict and it showed through the way he portrayed those scenes. Enzo said on the Sam Roberts Wrestling Podcast that it was a real departure from the usual Enzo character and we think he pulled it off.
Imagine how well he would approach a role as the troubled sibling in a movie about a family's Christmas celebration or a down in the dumps college professor desperately trying to reestablish himself with the love of his life and his peers. Okay, that last one might be a stretch, but how awesome would it be for Enzo to play a certified genius and a bonafide mathematician?
#9 – Alexa Bliss
Little Miss Bliss has shown a true acting range since emerging on the scene. She's been a heel, a face, a fairy, and a compact package of dynamite. Imagine how well she would do in a buddy cop movie opposite someone like Reese Witherspoon or Johnny Depp?
She can deliver lines, her facial expressions are on point and nobody can deny she's appealing. Whether you love her or hate her it's impossible not to feel some way about her. She can be as sympathetic as she needs to be and ruthless the next minute.
She has plenty of dark memories in her real life she can draw from in order to give a very well rounded performance. This girl is well on her way to Hall of Fame status already as she racks up the title wins on Smackdown Live, and there seems to be no chance she's slowing down.
She has a passion, confidence, and determination in her speaking but she can also relax and be very funny as well as let someone else take the spotlight. Whether it is as a supporting character, or a leading lady we think the Five Feet of Fury very well could make it in Tinsel Town.
#8 – Kenny Omega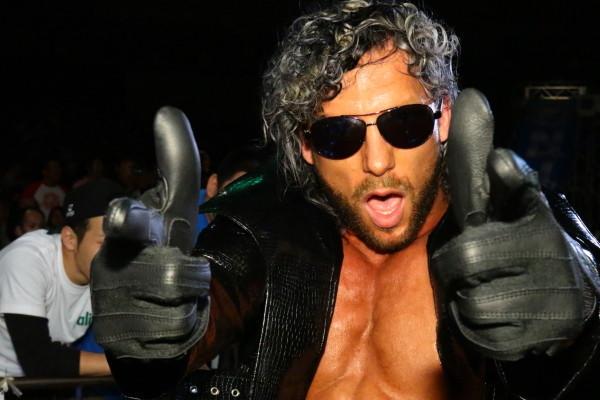 The Cleaner is a man with world-wide appeal. That by itself could spell his success in Hollywood just due to the fact his name alone would pack every movie theater in Japan for months. He has the ability to deliver lines with great intensity and also soften his speech up for those lighter moments.
His comedic timing is also impeccable. He's a funny guy, even if you don't really like him. All you have to do is see him once and you know he's a star. He put off a WWE run in order to take care of some unfinished business in New Japan, but once his professional wrestling days are through he could easily be cast in any number of roles in Hollywood.
He's also incredibly smart and can read a scene very well. He knows when to turn it up and dial it down, so we wouldn't be surprised at all if he found himself on the big screen sooner or later playing some kind of elite secret agent or even a disparaged homeless man in a leading role.
#7 – The Miz
He's the A-Lister, enough said. Despite all of that needless hype, The Miz is actually a pretty good actor. After all, there is a reason he keeps snagging roles in WWE Studios films. He is a professional who is not only relatable, but he can be menacing too.
He's a very funny guy that isn't afraid to show he's a real human being either. He can be vulnerable and that makes him a good choice for any number of roles. He could play a father, a priest, or even a serial killer.
He might not always connect with WWE fans in the way he deserves, but people need to at least respect his ability to tell a good story. After all, that's what movies are all about.
#6 – Alberto El Patron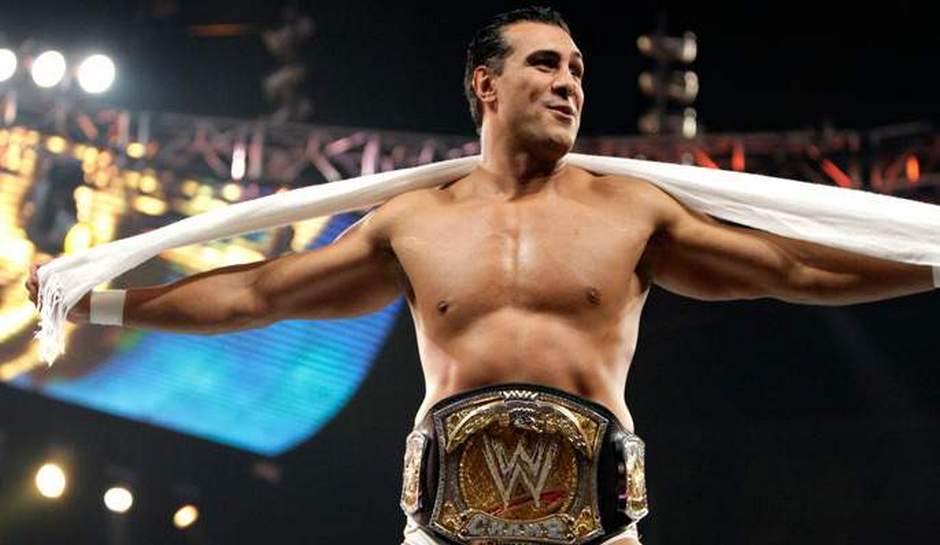 Alberto is a Latin superstar. No questions asked. The fact that he hasn't been snatched up by Hollywood yet is kind of a mystery to us actually. He could be cast in any number of genres from comedies to straight up "50 Shades of Papi" kind of roles.
His timing is impeccable and he knows how to deliver lines. He would also look pretty good running away from gunfire, which is all you need to be an action star, right?
His face is absolutely chiseled. His expressions are subtle and that makes him a great fit for the big screen because you don't have to emote much to be believable. That is why Alberto made this list, for a number of reasons including the fact we'd love to see him in a superhero movie playing someone like Aztek, Cheetah, or even Slingshot (he'd make a great Avenger). That, and Slingshot would be the perfect character for him because both of their real last names are Rodríguez, if that's not a sign we don't know what is.
#5 – Seth Rollins
Say what you want about the Architect, but Colby Lopez has acting range. He can be the snarky guy you hate one minute and be the kind of guy you'd have a beer with the next… or run a 40 mile crossfit Hell alongside.
He can do his own stunts (as could pretty much anyone else on this list), but if you're going to pick a guy who'd look good jumping out of a helicopter onto a baddie, look no further than Rollins.
Seth is also a guy we could totally see as a superhero, but more of a comedic character than an outright destroyer. He would make a great Booster Gold character if they ever decide to give that amazing comic a chance on the big screen instead of relegate it to a television series.
#4 – Bray Wyatt
When you're talking about someone who can embody a character there are few who fit the bill quite like Windham Rotunda. When he first burst onto the WWE Universe's radar he was a smiling southern boy named Husky Harris and now he's The Face of Fear.
Placing Bray in any number of Hollywood roles would be a good choice. He could be a scary school teacher, a grizzled veteran in a war movie, or even a John Belushi-type character in an animal house movie. How much would you love to see Bray Wyatt spit mashed potatoes all over some sorority girls?
Bray has great potential in the ring, but the way he can transform himself from a happy human to a tortured soul is practically unparalleled.
#3 – The New Day
It was so damn hard to pick just one of them, we're putting them on here as a unit. The New Day will eventually separate, but when they do it won't be the end of any of them as individuals. We expect to see them grow as entertainers, and Hollywood just might give one or more of them a call eventually.
These three guys love to have fun, which is evident but they can also get serious. Their intensity and the way they tell stories in the ring could be easily translated on the big screen. Xavier Woods, Big E, and Kofi Kingston are great performers and they can roll with the best of them.
They can act and deliver lines as well as take a sentence and make it their own through improvisational mastery. Judd Apatow would be lucky to snatch any of these guys up for a predominant role. Could you imagine seeing any of the members of the longest running WWE Tag Team Champions in a Tyler Perry movie getting down with Madea? Because we could.
#2 – Kevin Owens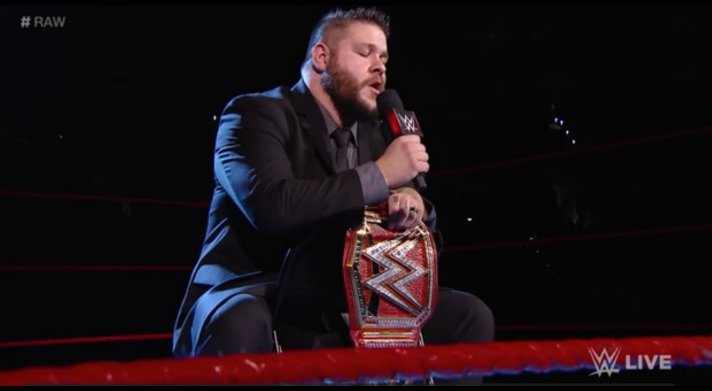 Kevin Owens might not be Chris Jericho's best, best friend anymore but we still love him. However, this Canadian badass doesn't limit himself to only being a rude, insensitive prick. He can also show a real humanity to himself as evidenced by his shoot interviews or "The Kevin Steen Show."
He would make a great talk show host to be honest, and he already has. But, this list is about Hollywood and we think he'd be a great fit there too. After all, Kevin James doesn't have anything on Kevin Owens.
He also has the ability to take an exceedingly ridiculous amount of torture and pain while making it totally believable he would get right back up and beg for more until the villain has been conquered. If Disney decided to do a live-action version of "The Incredibles", there couldn't be a better choice for the role of Bob Parr (Mr. Incredible) than Kevin Steen.
#1 – Matt Hardy
Okay, this one is a no brainier because how many method actors really exist in professional wrestling today? Matt Hardy is like Michael Chekhov mixed with Joaquin Phoenix with a dash of Daniel Day Lewis. He doesn't break out of that "Broken" character.
Imagine what he could do if he were handed a role like The Riddler in a Batman movie? People very well might be comparing his Broken Brilliance to Heath Ledger's own Oscar winning portrayal of The Joker.
It's impossible to put Matt over too much for his current Broken character, so we won't even try. Let's just leave it with the fact he's amazing and could easily wrap himself around any role if given the opportunity.