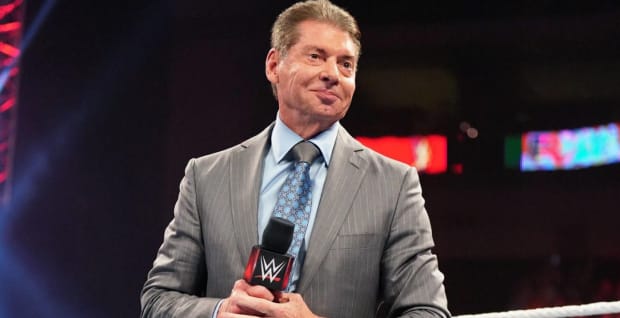 It's no big secret that there were a number of words that were banned from WWE when Vince McMahon was in charge. Using words like "wrestler" and "wrestling" on WWE programming was frowned upon, but those words have been used far more frequently since Triple H took over creative last July.
However, Dave Meltzer recently noted in the Wrestling Observer Newsletter that a WWE star had to redo a pre-taped segment at the most recent episode of Monday Night Raw because they used the word "wrestling."
"If you haven't seen the fingerprints of Vince McMahon on camera, and there are little things here and there, there was a pre-tape interview on the 3/20 Raw where somebody used the term "wrestling" and they had to redo. Granted since Reigns and Rhodes used the term pro wrestlers in their promo on the same show."
Vince McMahon returned to WWE back in January to pursue a sale of the company and since then there's been a lot of speculation about whether or not he will get involved in creative. McMahon was backstage at Raw in Boston earlier this month, but it was reported that he was not giving out orders or instructions for the show. Still it seems that the impact of Vince McMahon's return is being felt when it comes to what can and can't be said on WWE programming.